Junior Member
Join Date: Jun 2011
Posts: 25
Mentioned: 0 Post(s)
Tagged: 0 Thread(s)
Quoted: 0 Post(s)
(Thread Starter)
| | |
| --- | --- |
| Fuel Rails or Fuel Rail kits (return style) any interest [2.0 or 3.8] | |
---
Recently I was thinking about and saw someone talking about making aluminum rails for the 3.8L and it got me thinking. Aluminum rails alone are only going to be for looks and never really needed for performance. The stock fuel rails in most cars these days will suffice for almost anything you can throw at it.
for example, the little N/A beta engines stock fuel rail can support upwards of 500hp.
I am not trying to 'vend' as I am not a vendor here, but I am simply looking if there is any interest out there.
First off, 'upgraded/aftermarket' fuel rails would be pretty simple to do using blanks like this:
cut to size, holes reamed to size in proper locations with some fittings and a small piece of line, and some type of system to attach the rail to the stock mounting holes.
for guys who are wanting more extreme power, it wouldn't be to hard to make the Gcoupe a Return system by eliminating the in-tank FPR and routing a line back to the tank with a fitting (like the GKs do) or even having an adapter in the filler neck assembly (like the SRT-4s do)

What you would gain from just doing the rails: (on 2.0t or 3.8)
pretty much looks, as i stated above, the stock rails will flow more than enough fuel for what most of you will ever throw at it. With the rails alone with the fittings, it will be easier to upgrade to a return style system in the future.

What you would gain from an entire kit: (on 2.0t or 3.8)
For the guys seeking major power, comes major fueling, the want/need to adjust fuel pressure, etc. For a reasonable price, you could have everything you need to pretty much swap to a return style system in a couple hours.
From what I can tell on HMA service, the 'feed' assemblies are pretty much identical between the cars up until around the engine bay area.
FYI, I have done about 15 entire fuel systems for the RD series tiburons, 2 GK systems, 1 LC2 accent system and a couple DSMs. I also did a custom system for my friends SRT-4.
Feed system for those curious. there seems to be a few options for a return line.
here are some of the setups i have done, for reference.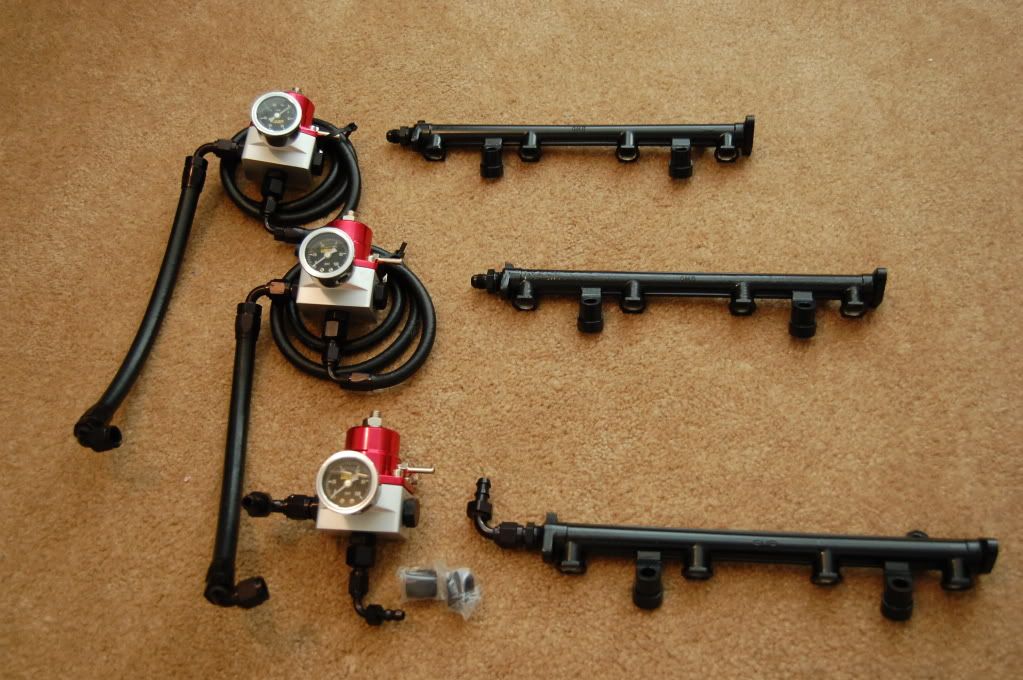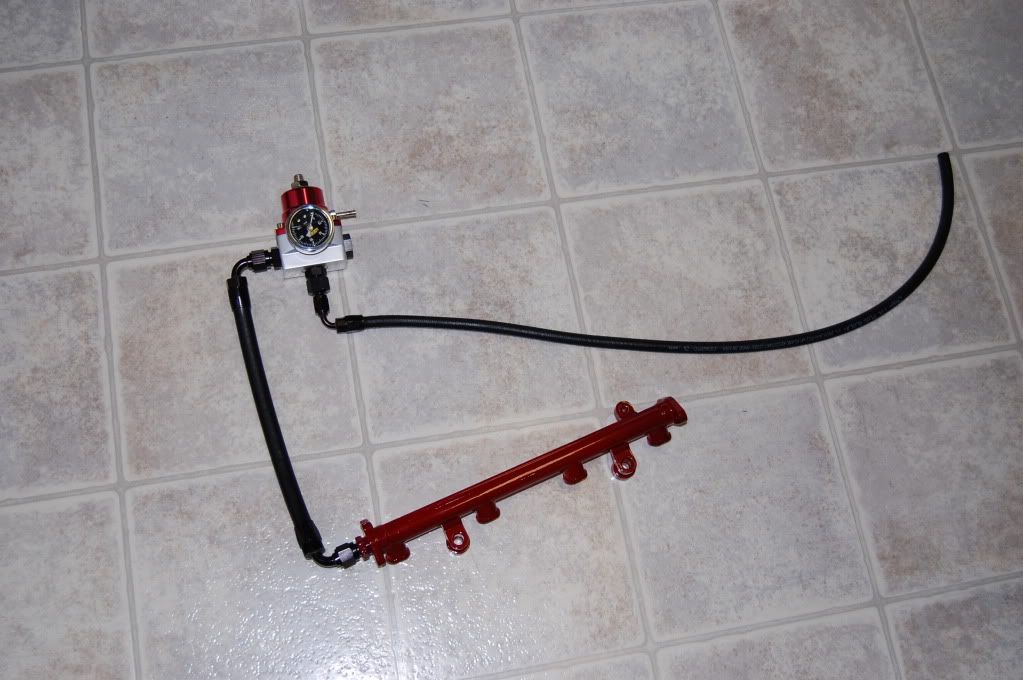 ---
Last edited by Turbosocks; 06-29-2011 at

03:19 PM

.
Gooood! GOOOOOD!
Join Date: Jun 2009
Location: U.S.A.
Posts: 6,449
Mentioned: 0 Post(s)
Tagged: 0 Thread(s)
Quoted: 7 Post(s)
---
People can also make their own return kit for about $200, maybe a little less.
Reference:
www.srtforums.com
DIY return line
However, if someone wants a pre-made kit then that can easily be arranged.
---
-=The FIRST 6.2L LS POWERED Genesis Coupe=-
FOR SALE @ $27,000 OBO. AutoTrader Car ID is AT-16EB2E33

*New Video* http://youtu.be/RsOAb-vm7SM
Thanks for the great support and don't forget to subscribe and stay up to date on both YouTube and GenCoupe.com's media section!!