Hey guys,
I would really like to get into a Tuscon, so am putting up my Coupe for sale. I have a 2010 Bathurst Black Grand Touring Model. This model has the brown leather seats, heated seats, back up sensors, auto A/C, HIDs, etc. It also has the navigation package and manual 6 speed. The transmission in this car is great and does not grind. It has 15% tint on all windows (except the windshield). There is currently a 12" IDMax installed which I was going to remove, but we can negotiate in if you want it.
At the moment the car has 11,600 miles, mostly highway from my daily commute on the toll road. The car was bought in central Florida and has been here since I bought it, so obviously no salt damage is present. The car is in Orlando, FL.
It's in excellent condition. The only body damage is one door ding on the passenger side rear quarter that would not be viewed as excessive for the age of the car. The paint did not get damaged, and I'm sure they can be taken care of with paintless dent removal.
Here's the deal; it's a lease, but I have the option to buy out the lease. Only catch is we'd have to meet at a dealership to do all the paperwork since Hyundai Motor Finance is not licensed to sell to individuals in FL.
Price drop to $23k for quick sale!
email me for more details,
[email protected]
Thanks gencoupe!
btw, these pics make the interior look orange, but I assure you it looks awesome in real life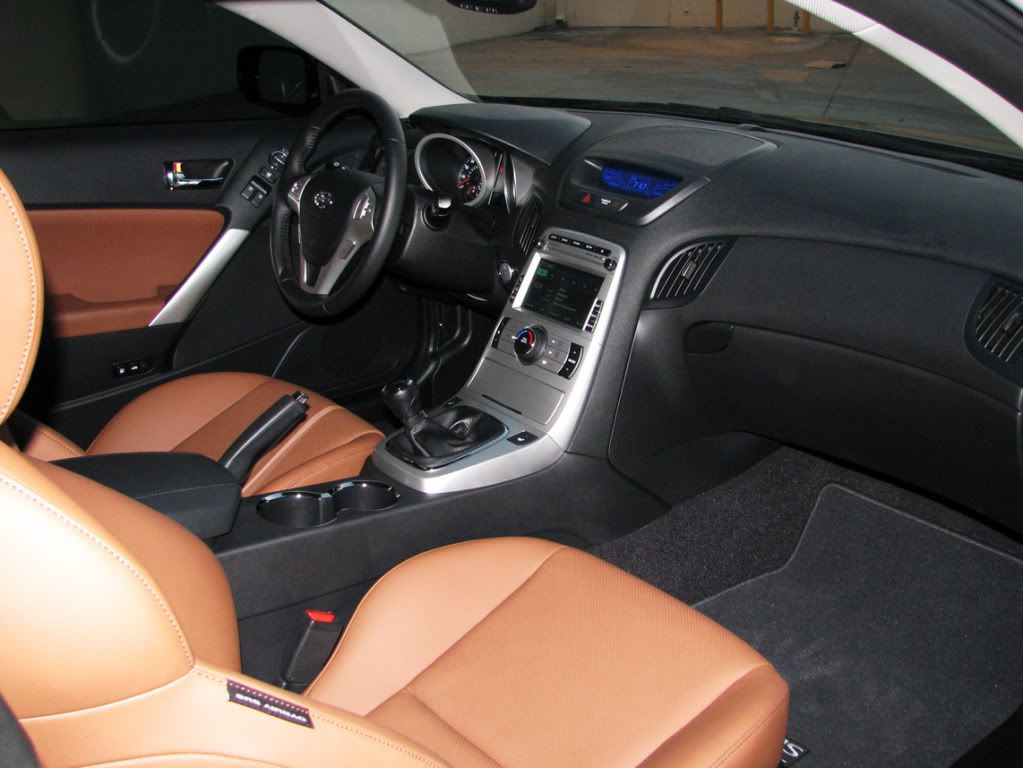 edit: edited two door dings to one, after inspecting the car a little closer. There's only one. The other was a clear coat scuff that buffed out.