NOW OFFERING A FREE DOWNPIPE AND TEST PIPE FOR BOTH THE 2.0T and 3.8 MODELS!
​
Ladies and Gentlemen, we are proud to introduce a special clearance sale of ARK exhaust systems! This is your chance to SAVE and enjoy a beautiful and
FUNCTIONAL
system.
We have both the 3.8 and 2.0 systems available in the following options:
Polished Stainless Tips

Burnt Tips

Techno Tips (costs extra)
PM US FOR THE BEST PRICES!
**We will match any price!
**Guests, feel free to e-mail us at:
[email protected]
​
SO... What do the systems look like?
Pictures shown are for the true dual, 3.8.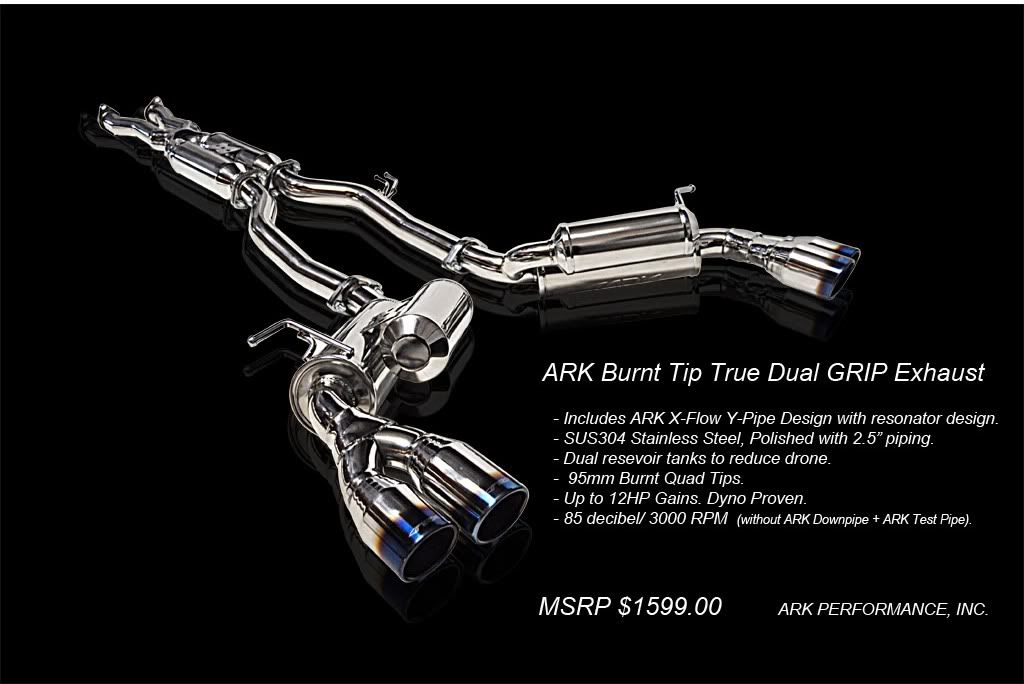 The picture shown below is for the 2.0 system w/stainless tips.