ARK Performance | Formula Drift 2014 Season 2 | Genesis Coupe "AR7"
I think it's time to start a new thread for Formula Drift 2014 to clear up some of the clutter from the old thread...
Thanks to all that have been following ARK on the forum! This season is going to be a good one, and I'll be sure to document every part of this season in this thread.
Lots of big updates coming very soon...
Highlights from 2013 season:
Vehicle:
-Hyundai Genesis Coupe V6 "BK1"
Driver:
-Dennis Mertzanis
Races:
-Long Beach - Top 32
-Seattle - Top 16 / Power steering pump broke against Gittin
-Texas - Great practice / Differential mount broke...
Part of the Build/Sponsors:
-BC 4.0 Stoker Kit
-Custom Garrett Single Turbo Kit
-Parts Shop MAX Full Multi-link Suspension Setup
-Kenda Tires
-Konig Wheels
-Koruworks Logistics
-ARK S-FX Wide Body Kit
Livery: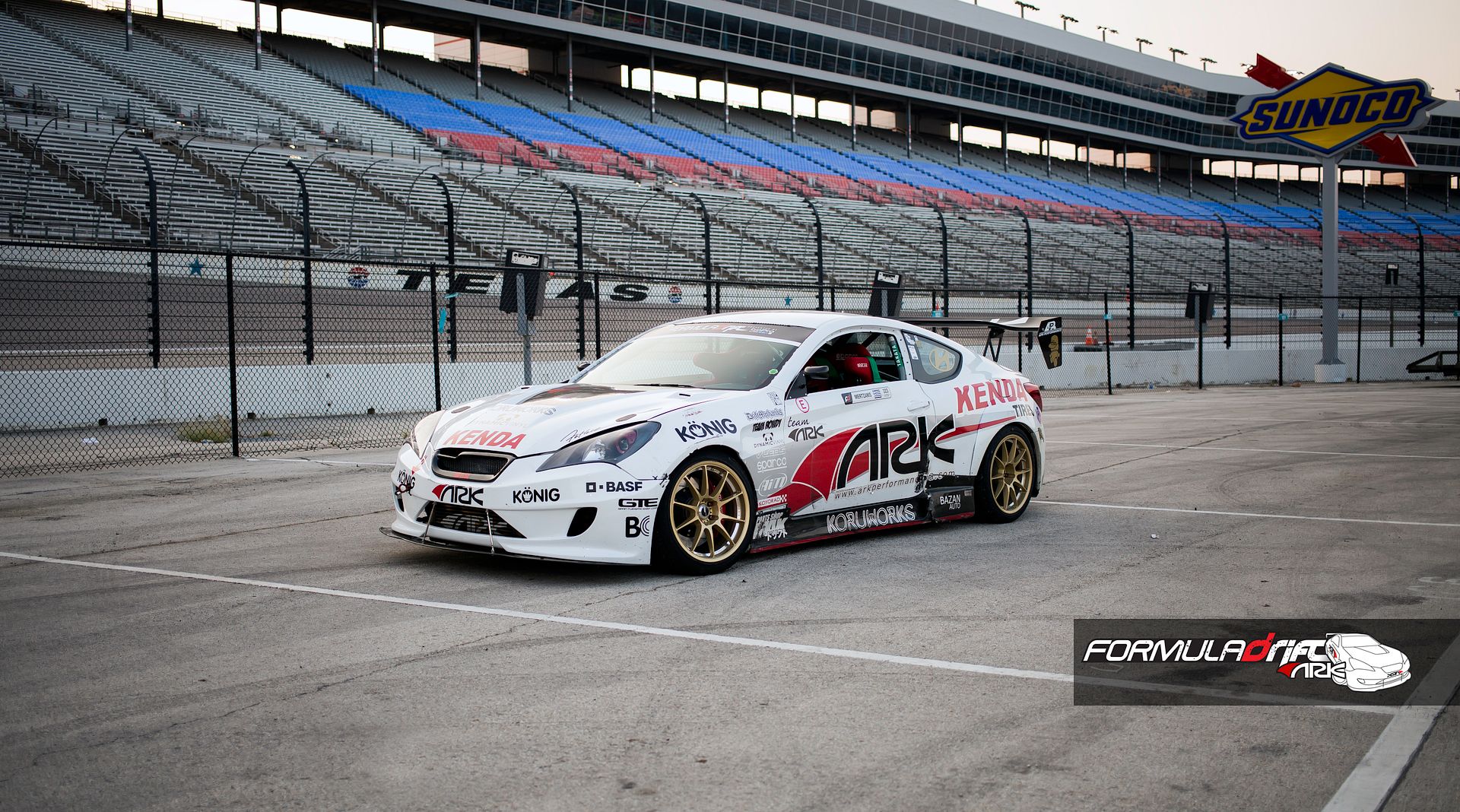 Be sure to check out our 2nd Formula Drift Genesis Coupe "AR1" being piloted by Dennis Mertzanis:
http://www.gencoupe.com/professiona...ld-1000-hp-genesis-coupe-ar1.html#post2355913