Discussion Starter
·
#1
·
So I'm planning to buy a universal magnaflow muffler and fabricate the pipes at a shop. But the thing is I don't know how to place the muffler. What would be the proper way of installing the muffler? Is it:
like this
or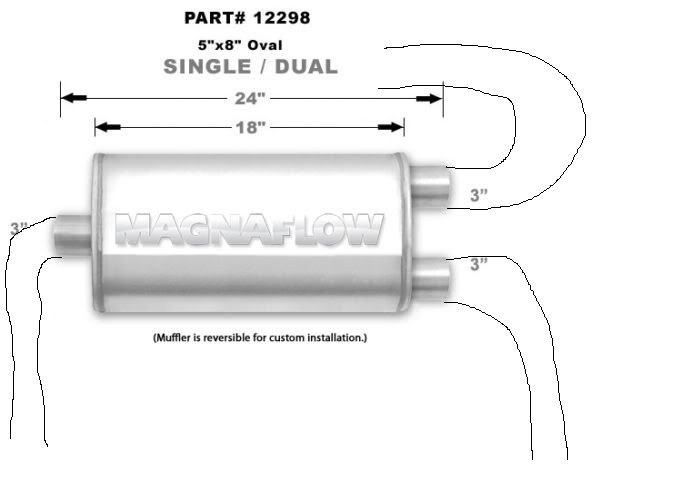 like this?
It would be neat to install it just like the second diagram(OEM look). But one of the actual outlets will be used as an inlet(and the muffler inlet would be used as an outlet), which(I THINK) would disturb airflow because of the chamber inside and so, one of the tips would be blowing less air than the other.
Any idea on how to go about this :dunno:
And please don't mind the crappy pipe drawing...