·
Sponsored by Mastercard
Discussion Starter
•
#1
•
So let me start off by saying...don't do this lol. I'm actually quite pleased with the outcome, but it was a pain in the ass to do. I'm going to try and do a little write up for annoying else looking to do this.
What you'll need:
- Time & Patience (between running to the store, setting up, etc I'm sure I spent 6-8 hours doing this).
- 3M or any, very strong, spray on adhesive (took me almost 3 cans).
- Black spray paint, optional (I painted some pieces black, personal taste though).
- Suede or Ultrasuede, I bought mine at Fabricland.
- Scissors to cut the material.
Give yourself room to do this in, my garage is cluttered and I was constantly having to move **** around. Make sure you cover the floor or wherever you're working as well because of the glue.
Cost:
Between the fabric, adhesive and paint I spent around $90.
Steps:
1- Remove the sun visors, any screws holding the pillars on, etc. Each pillar has to come off so that you can remove the headliner and each pillar has a screw holding it in, you have to pop off the SRS airbag clip to get at it.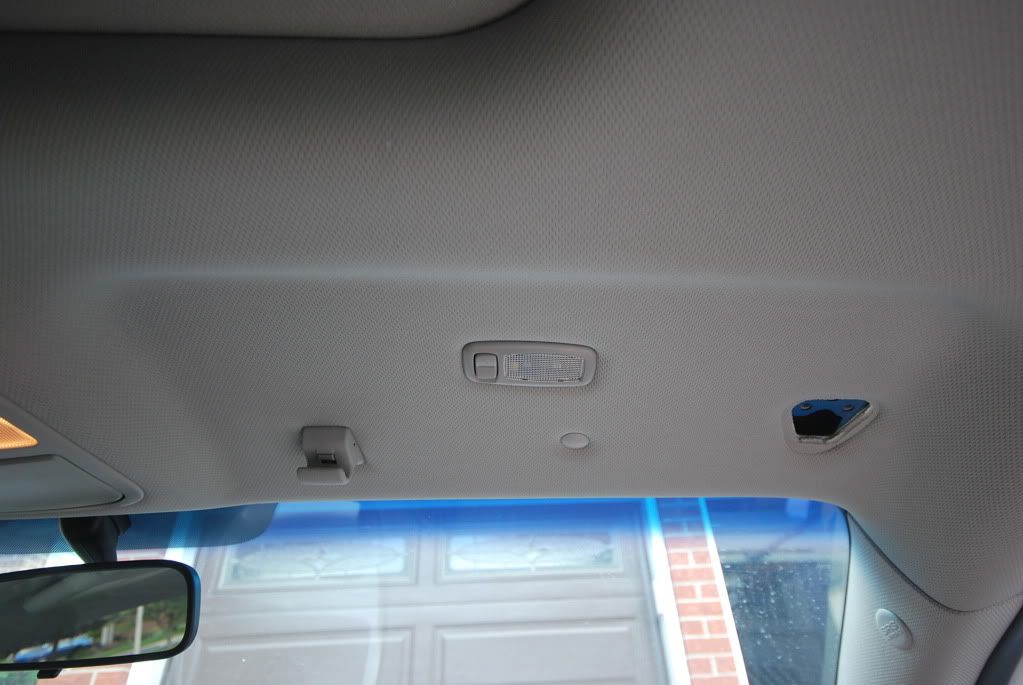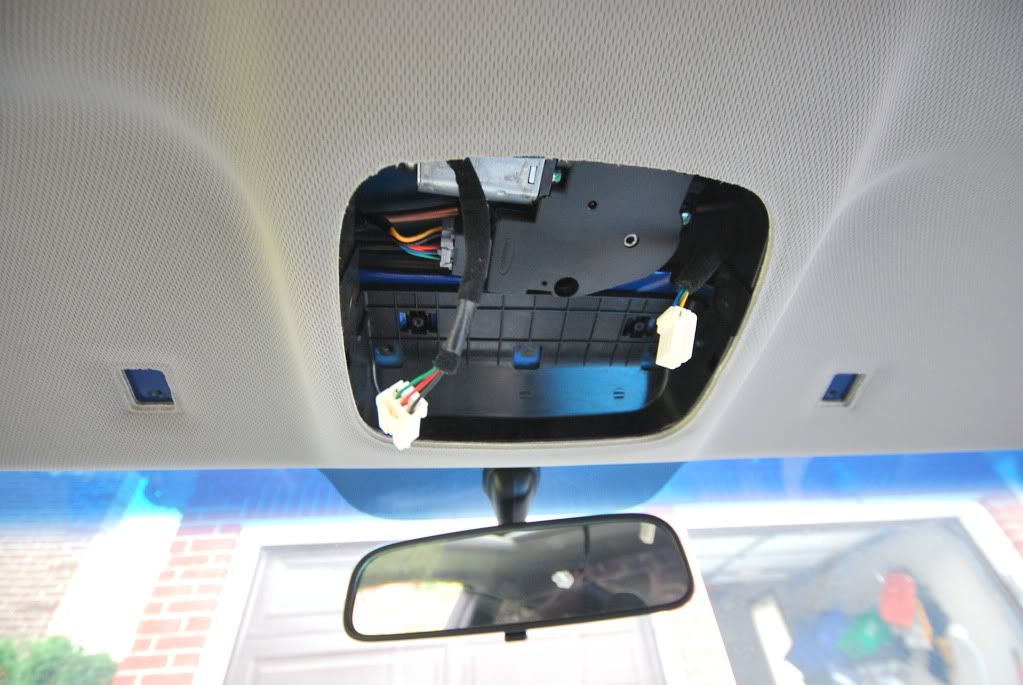 2- Once all the pillars are removed and all the clips, etc holding the headliner in are out, you can start pulling down on the headliner. The are clips throughout, try not to break any of them. Just play around with it and you'll see where it's being held on.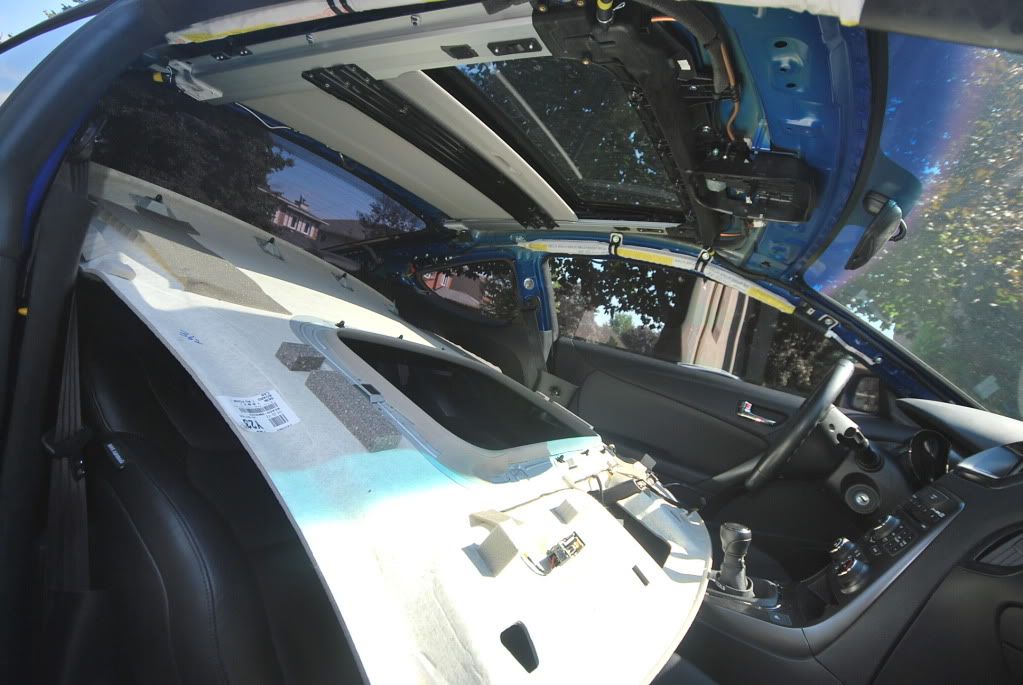 3- Once the headliner is down you have to fit it through the door, recline your seats all the way back and bring it through the passenger door. Two people is best, but you can do it on your own. You'll need to bend the headliner, I bent it right behind the sunroof hole and then just pull it through the door opening. Put your window down too, this will give you a bit more room. The remove the sunroof, you just need to play with it a bit, bring it back all the way and move it side to side.
4- Start wrapping, lay out the fabric, measure it and cut it.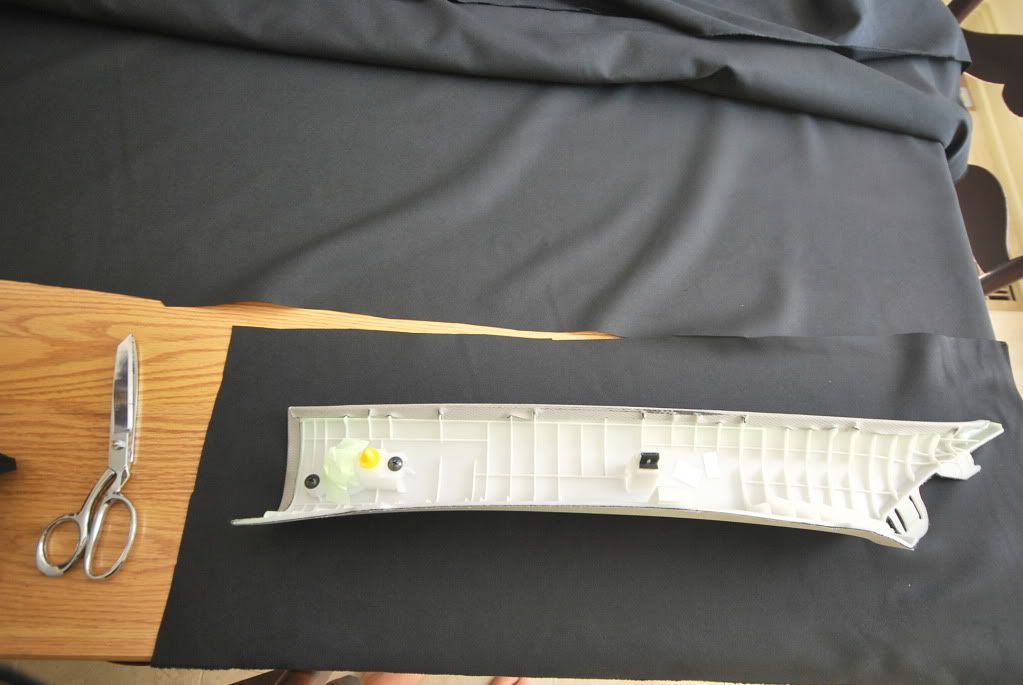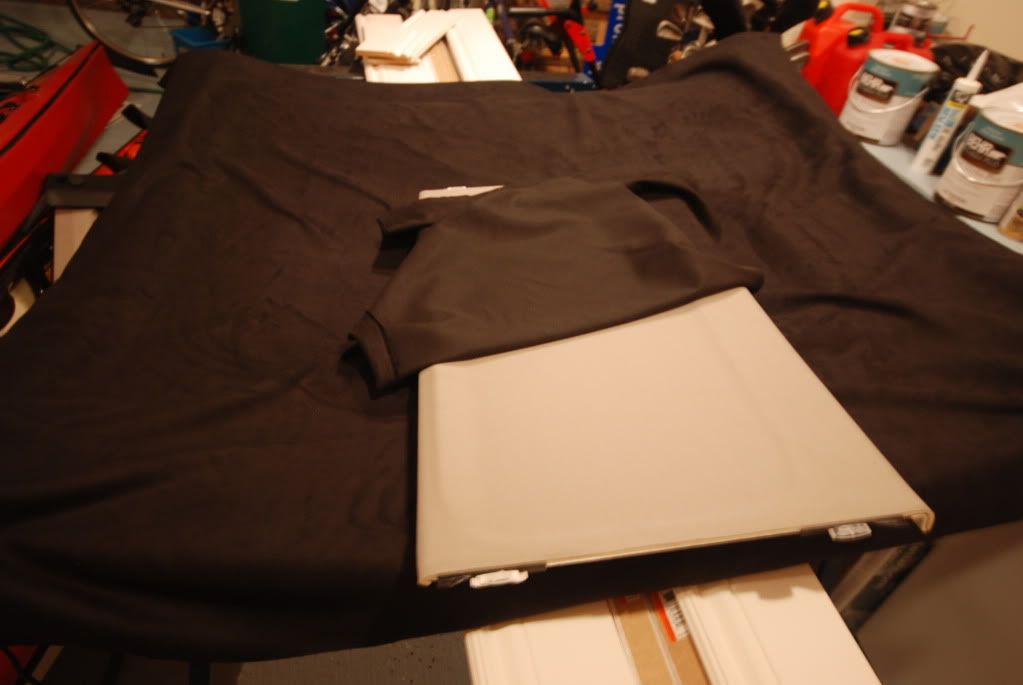 5- Apply the glue to the piece you're doing. Too little it won't stick, too much it will be a pain in the ass to work with. I sprayed over the same area 2-4 times depending. You can always lift it up after you've done to correct a wrinkle.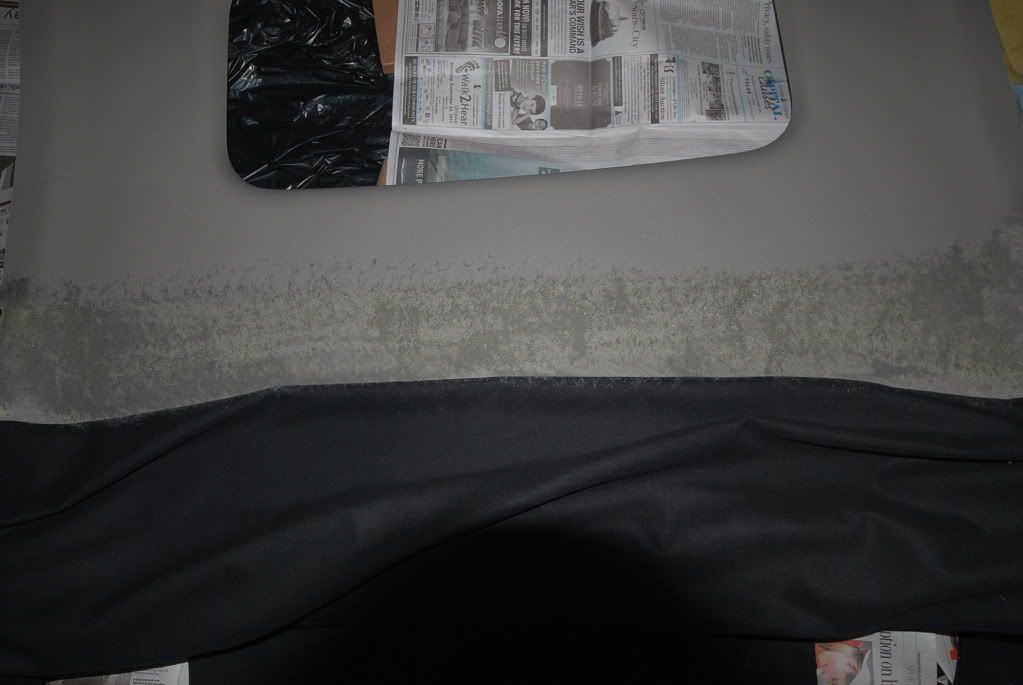 6- Remove excess fabric, but leave enough to be able to glue it on the other side. Flip the piece you're working with over and spray a light coat of glue along the side and fold over the excess fabric. You'll need to cut the fabric to release the tension (see the sunroof picture).
7- Paint any pieces you want painted (Note some of these pieces are from a WRX and not the Genesis).
8- Re-install everything and enjoy.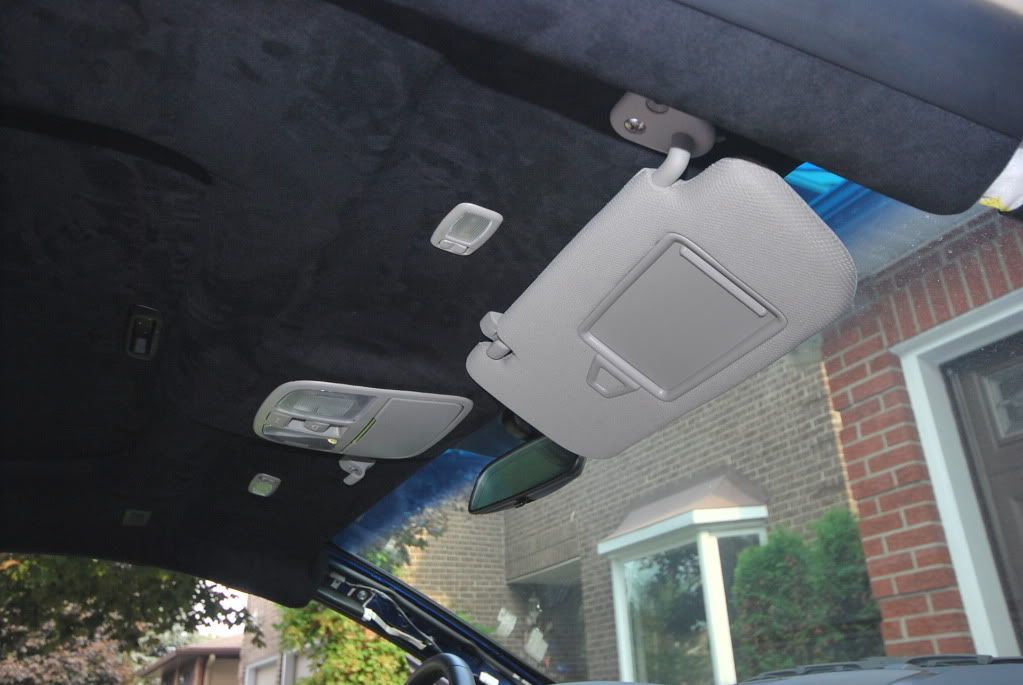 Before: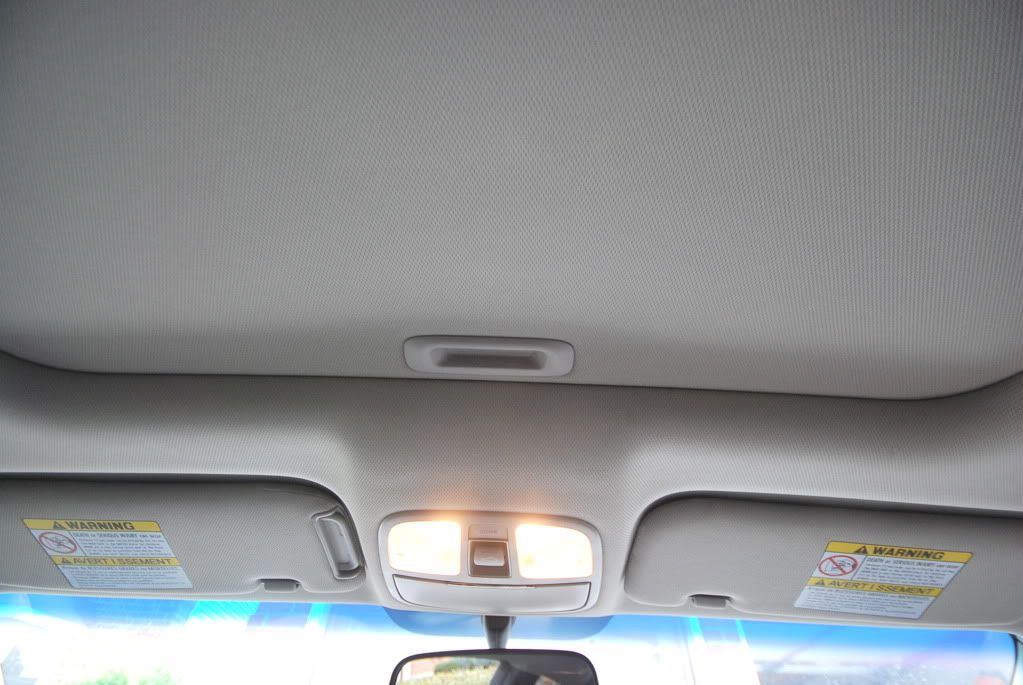 After: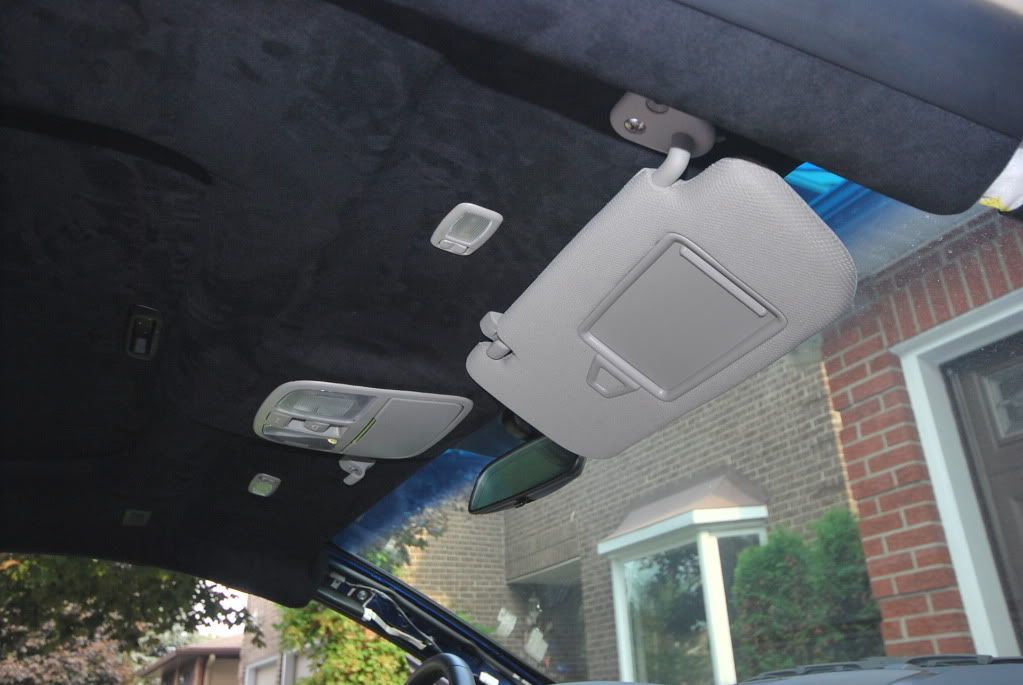 I will have more pictures tomorrow, just got to dark out to take any.