Discussion Starter
•
#1
•
So it seems to be going around that the Equus front and rear calipers are an upgrade for the base model coupes. THe brembos from the factory are unnaturally overpriced, despite my attempts to sell them at a low cost to you, they are still pretty high. The Equus calipers are almost half the price of the brembos, and feature the same 4 piston setup as the brembos, albeit with they arent red, nor do they have brembo vinyled on them.
Equus weight
4449-4555 lbs (curb)
Braking, 60-0 mph
122 ft (Motortrend review)
Coupe weight
3478
Braking, 60-0 mph
111 ft
It seems like this calipers are definitely a viable upgrade for the coupe, with equal performance to the brembo calipers.
I did measure the distance between the bolt holes and they are the same, as well as size of the hole as well
The brembo caliper is slightly larger, But, for mounting purposes, they look to be the same.
as far as the brake line, the mounting points are slightly different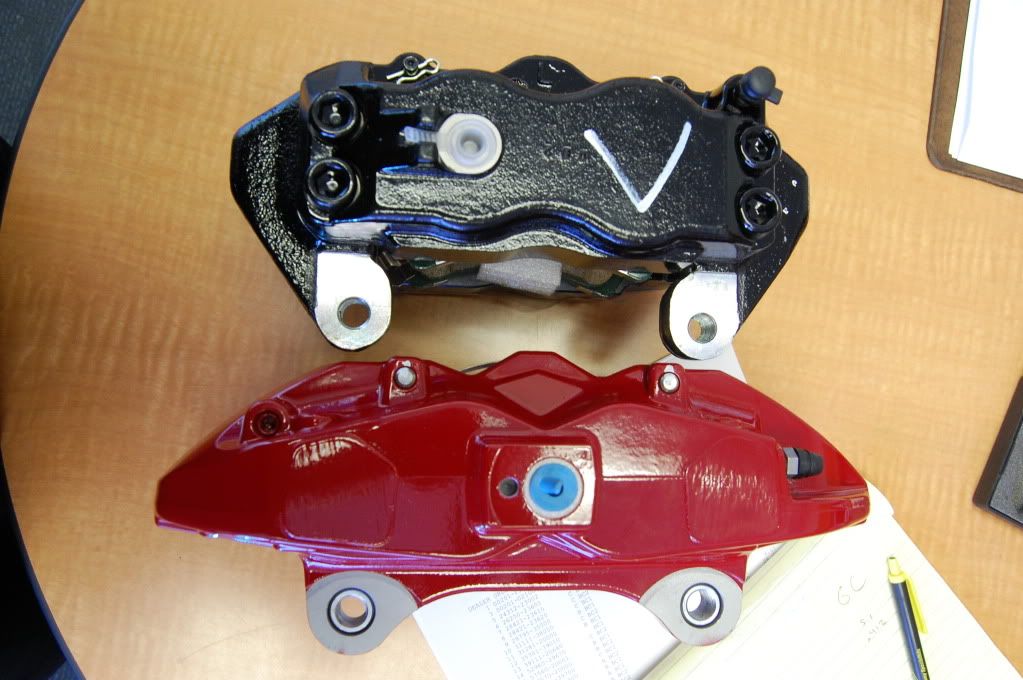 but it seems they should work as well.
Im going to post up a brake disc comparison, as I have a equus disc in stock.
If anyone would local would like to guinea pig this, Id be happy to offer a special discount past what I would normally offer.
Im open to any questions or any insight you guys have into this.