Discussion Starter
•
#1
•
We have a new product in!

Extreme Dimensions is proud to offer our New '13+ Genesis Carbon Creation DriTech TS-1 Hood.
2013-2016 Hyundai Genesis Carbon Creations DriTech TS-1 Hood - 1 Piece

• $600 (Plus shipping. Does not include import duties taxes or fees. CA sales tax applies to orders received in CA).
• $145 shipping inside the continental USA
• Retailed at $944 Shipped​
This kit is available
ONLY IF YOU ARE A MEMBER OF GENCOUPE FORUM!!!
If you don't Mention you're from the GenCoupe forum you don't get the discount.

Here are the next steps to secure this price:
• Call (714) 278-800 Ext 19or Email the following
• Ask for Part # 112950
• Let the Sales Rep on the phone or through email know you are a member of GenCoupe Forum
• (Please note: Orders can be placed through email. Instructions on how can be found on your provided quote)​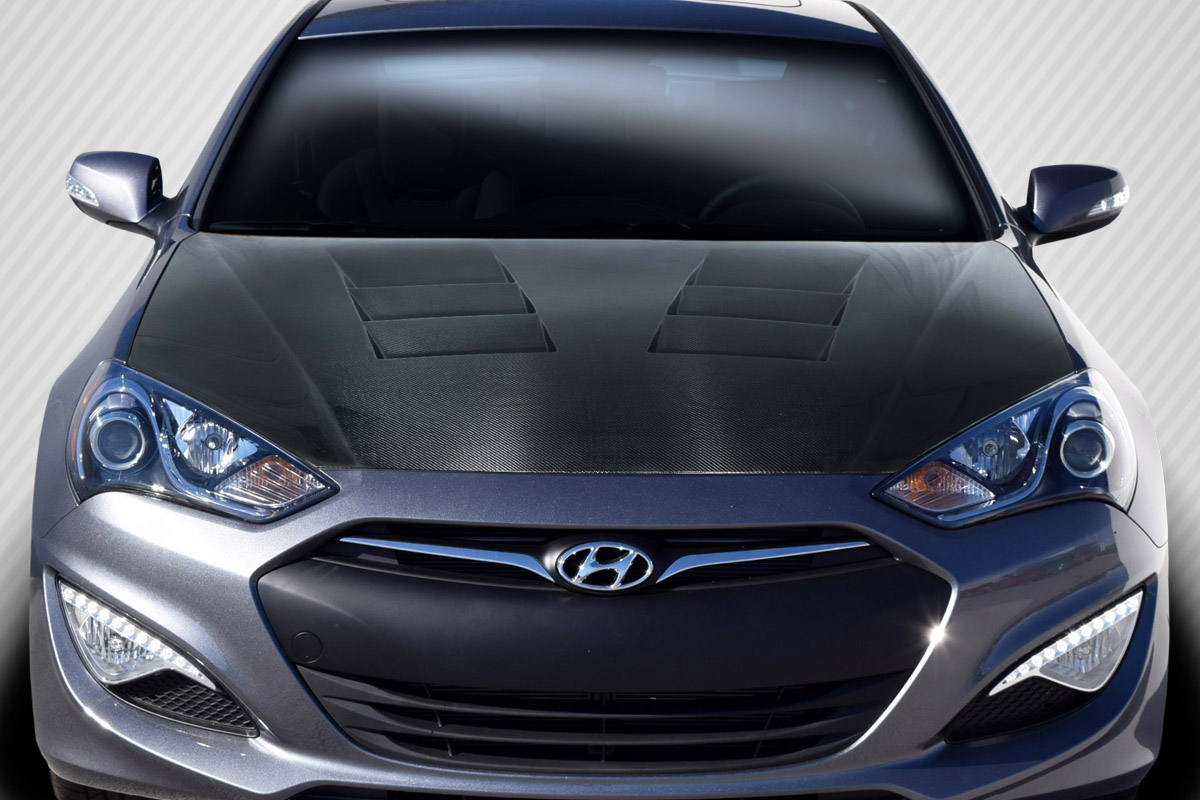 Our new DriTech carbon fiber products utilize manufacturing technology once reserved for the top aerospace clientele. DriTech provides maximum weight reduction and superior strength, sacrificing nothing. With class-leading attention to detail, and the industry's best warranty, there simply is no equal. Experience for yourself why Carbon Creations DriTech is demanded by motorsports professionals all over the world.
This is no ordinary dry carbon fiber. This is DriTech, and you can only get it from Carbon Creations.
• Revolutionary DriTech technology
• Aerospace and Motorsports proven manufacturing
• Up to 50% stronger and lighter than the competition
• Class leading 2x2 twill weave carbon fiber
• Premium UV inhibiting finish
• 1 year limited warranty
And Remember, If you see something else that you like/want , please ask for a quote.
Thanks!
Chris Nguyen
714-278-800 Ext. 19
[email protected]