This is going to be a long thread as it describes my car from start to "finish"
Pics Of the car bone stock:
Started off with some Stance GR+ coilovers which helped a lot:
Front Drop
Rear Drop
Side View
Next I added some SuperDrift Spacers:
All in all I am pleased.
Next I added a cp-e catless down pipe
After that I added the MXP catback exhaust, pretty cool time lapse of the install:
http://www.youtube.com/watch?v=LMviha1TNMg
Updated photoshoot:
Next I installed the first production cp-e intake:
Did a quick photoshoot so I could update my mods. M&S Type D grill, M&S Fog surrounds, Chrome Wing Badge, 200Turbo badge, 275/35/19 Hankook Ventus V12 Evo tires (because i had a blow out and it cost the sane to buy these as it would have to buy one replacement oem tire, and i used them on my new wider tires)and a spoilerless trunk.
Some updated pics with the new wheels and cp-e vinyl on. Yes they were a sponsor:
Took half the top end off to prep for new mods:
New mods in the enginebay:
Some updated pics:
Feature on Just Stance:
In the beginning… | Just Stance
Photoshoot right after SEMA:
Feature on NightsImport
Night Import: Random Spotlight: Kamkaze Genesis Coupe
Selected for Just Stances top 25 for 2010
Just Stance – Our 25 Favorite Features of 2010
Featured in S3 Magazine
After this the car was completely parted out and returned to stock to sell, that didn't pan out so V2 got started.
A rendering of how I planned it to look:
first I contacted one of my go to Vendors GenRacer to get a new FMIC, BOV and intake. As always Andrew got them shipped out right away and sold them to me for a great price.
Picture before GReddy BOV kit was installed:
I had previously made contact with TurboXS about some of their products and right after I had installed all of the GReddy parts I received my reply, I was selected by TurboXS for a sponsorship. So all the GReddy stuff will be coming off and I will be installing the full line of Turbo XS parts for the Genesis Coupe.
First to be installed was the TurboXS RS Turboback exhaust. I must say that the quality and fitment of these parts are second to none. As you can see all the pieces came in a nice highly polished finish and fitment was perfect.
Better pictures will follow but for now here are some iphone pictures:
Single Exit
O2 Housing and Downpipe
Downpipe
Midpipe and Catback
Burnt tip
I was able get the FMIC kit, BOV kit and intake installed today:
After getting all that installed I figured pictures were in order:
IMG]http://i844.photobucket.com/albums/ab9/jdreining/e375f56e.jpg[/IMG]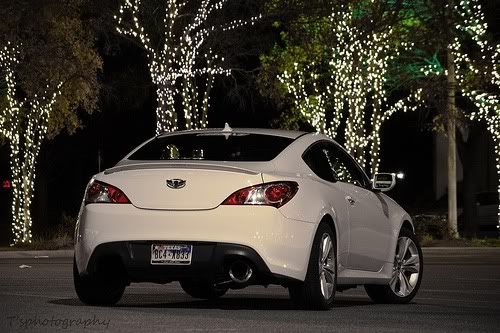 Next it was time to prep the drive train for the upcoming bump in power:
Competition Clutch Stage 3+ clutch with segmented ceramic disc and lightweight flywheel. This isn't the normal Stage 4 clutch you see on all the vendor ads, but it is available.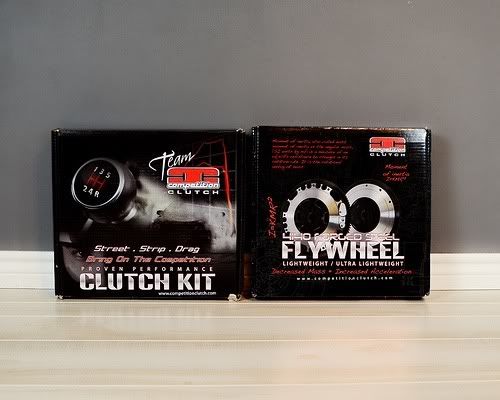 Just a little update installed a pioneer app radio and backup camera.
Back up camera - Youtube
Some custom fender work to fit the new wheels:
Test fitting wheels before they were painted.
Rear pull with oem 18's and a 20mm spacer, look at all that room lol.
Installed the first air ride in a genesis coupe in the US courtesy of Airrex:
Heres a few other shots from the car show taken by Travis Tollett the famed quadriplegic pikes peak racer and a couple I took with my iphone:
A couple pictures from a local BBQ:
Painted my air tank to match my wheels:
Changed out the dressup bolts and painted the luxon bars to match:
Interior is about 90% done:
And the TurboXS kit showed up:
Kit installed sitting at SEMA
Some more images from SEMA:
Couple more shots courtesy of stickydiljoe.com:
Right after SEMA Courtesy of Jordan Donnelly:
A picture taken by the FelgenOutlet photographer at SEMA when they awarded me the best rim and tire combo award.
Stance:Nation Feature:
Stance:Nation – Form > Function Slammed & Boosted // Jake's Quality Genesis Coupe.
Few Images from Import Alliance Dallas
Here's a few updated pics:
Airred out
Ride height