Discussion Starter
·
#1
·
I recently got my Saikou Michi dual oil catch can setup ( thanks again Snoopy! ), here are some pics and install info for the setup. I was going to post this in Snoopy's catch can development thread, but it seems to have disappeared, so i'm starting my own thread.
First some pics-
This is what you get when you order the "total package" from Saikou Michi. This consists of the cans, the remote oil drain lines, and every single hose and hose clamp you need for the kit already cut to perfect length.
Snoopy has an excellent walkthrough video on how to install this setup, so I won't go into too much detail about the install, the video is here: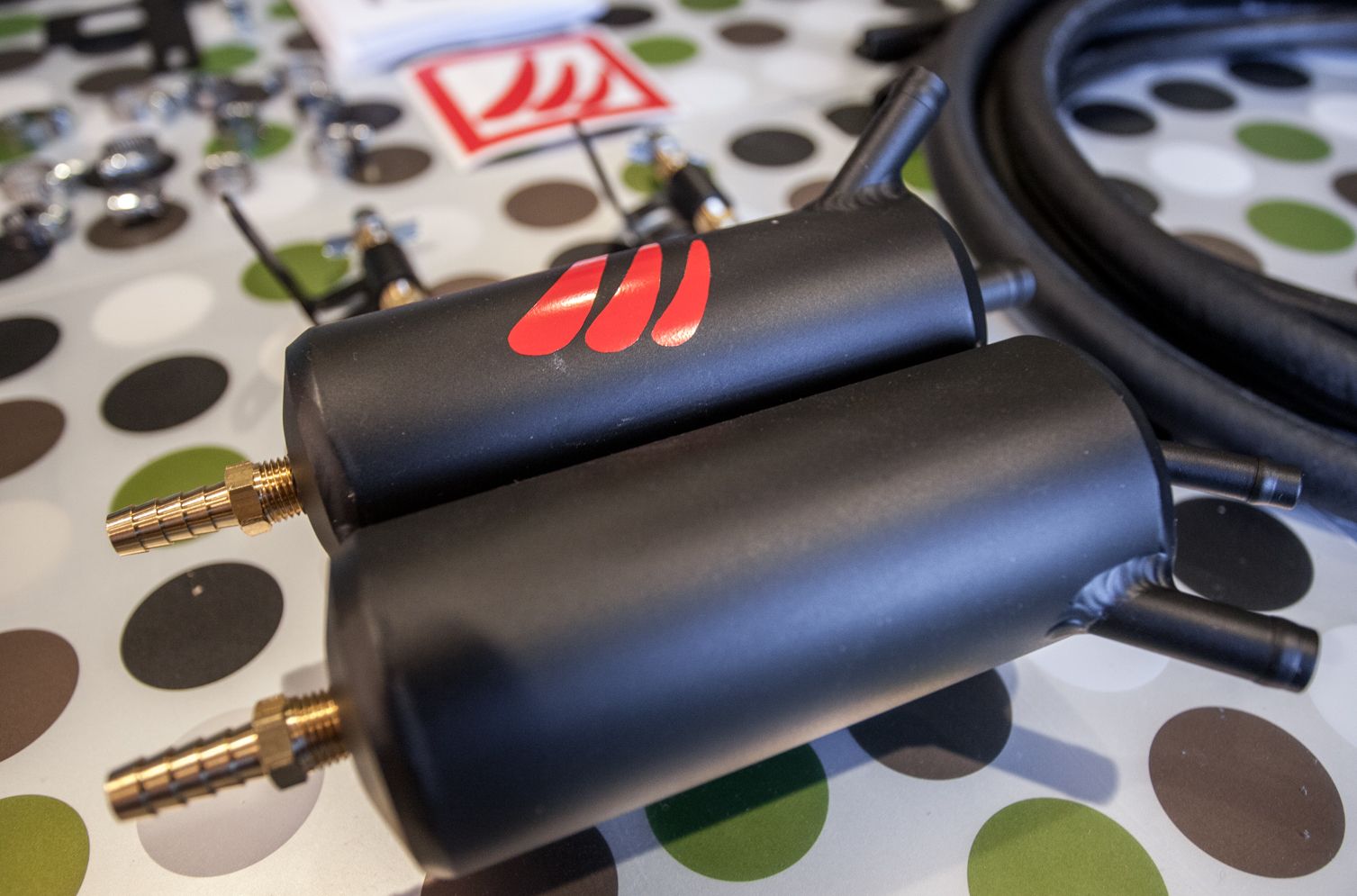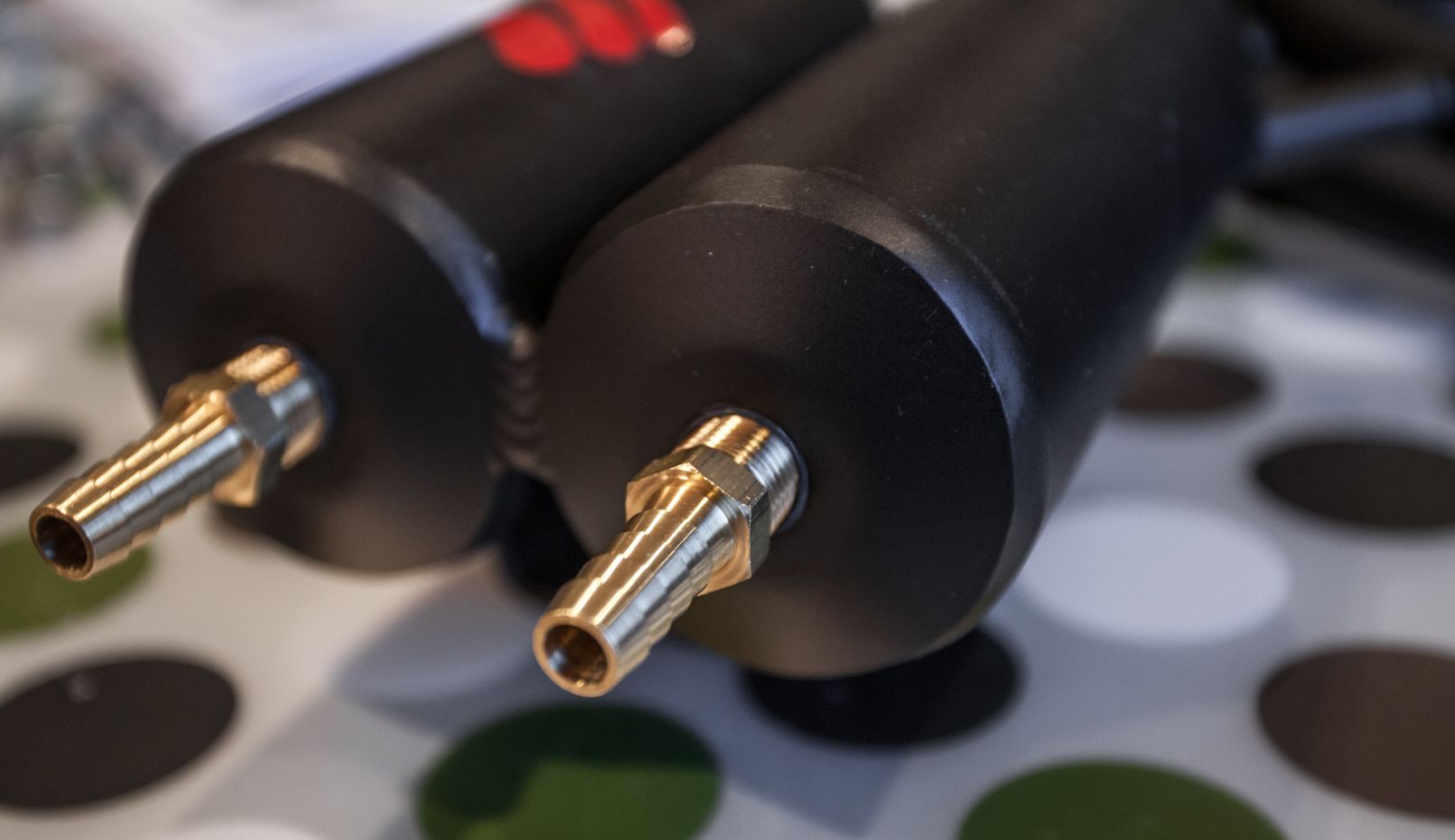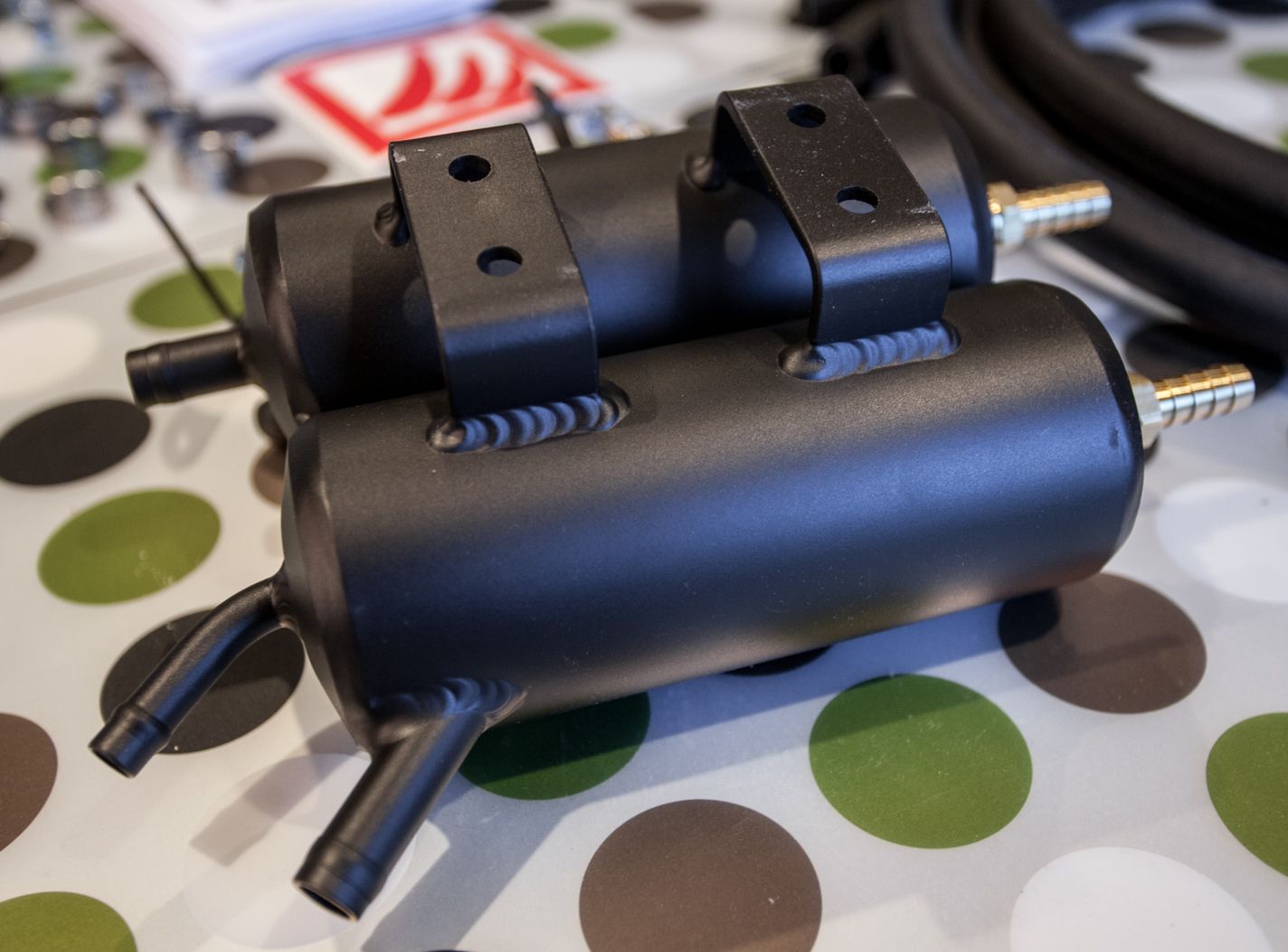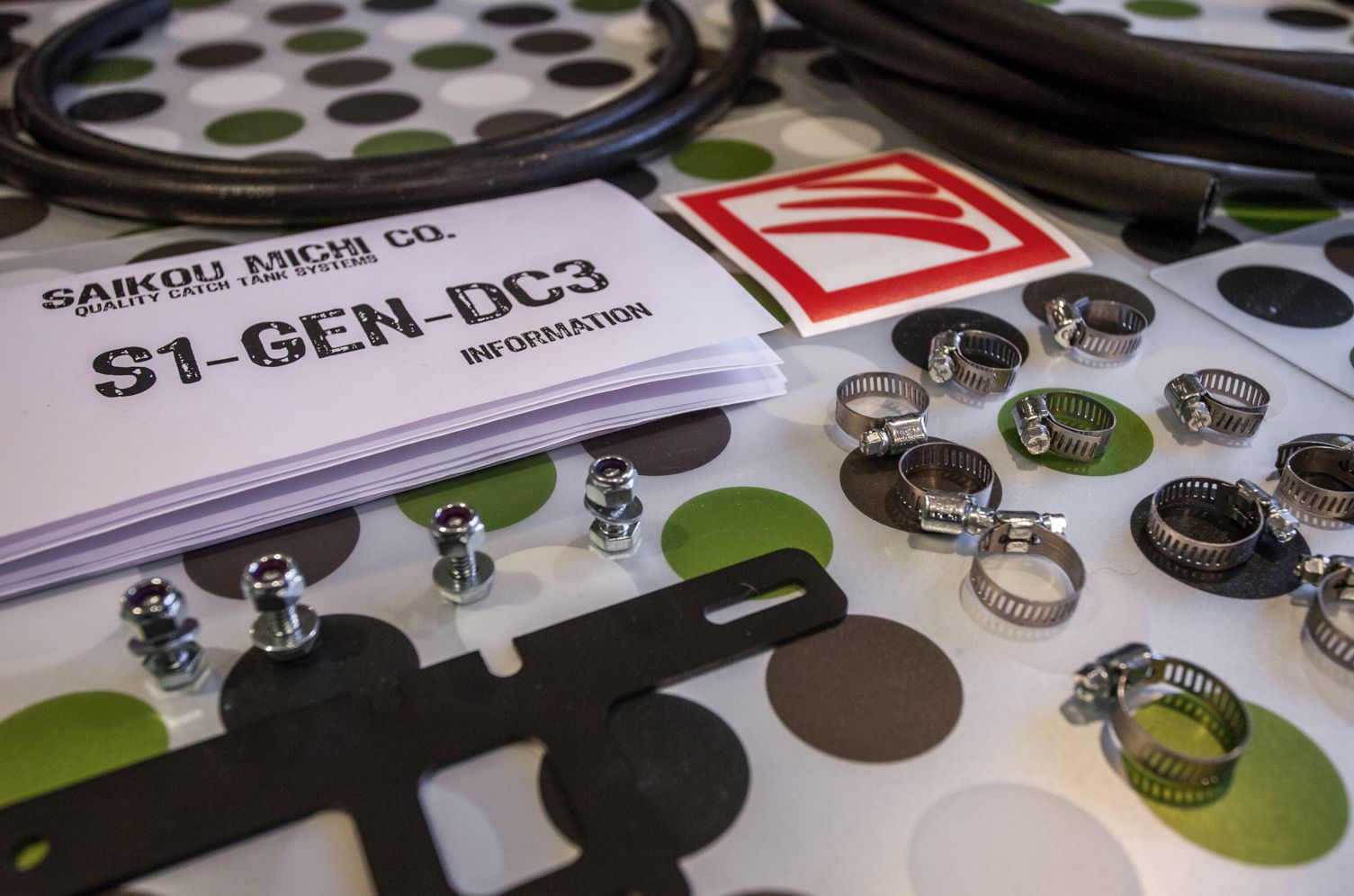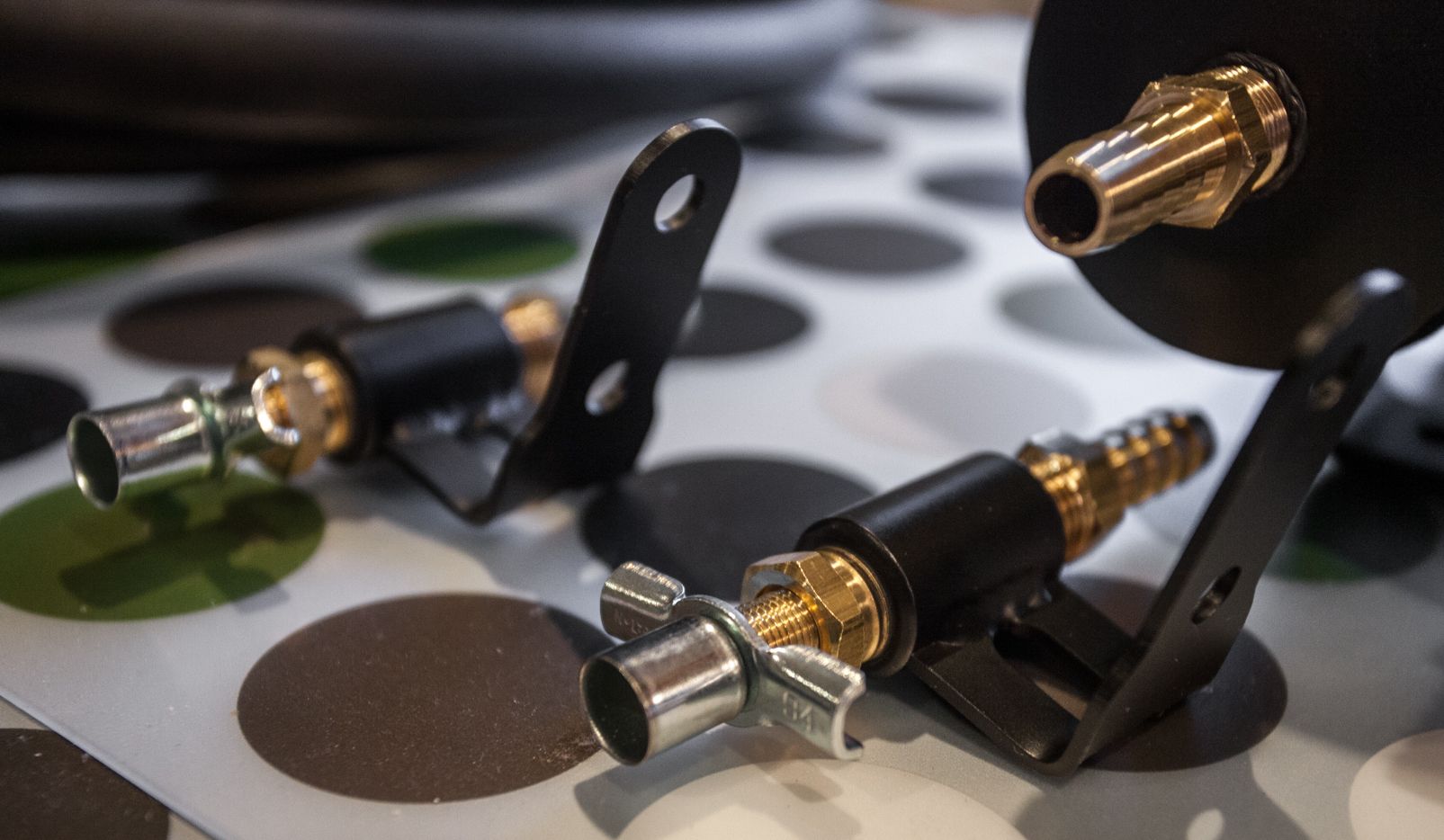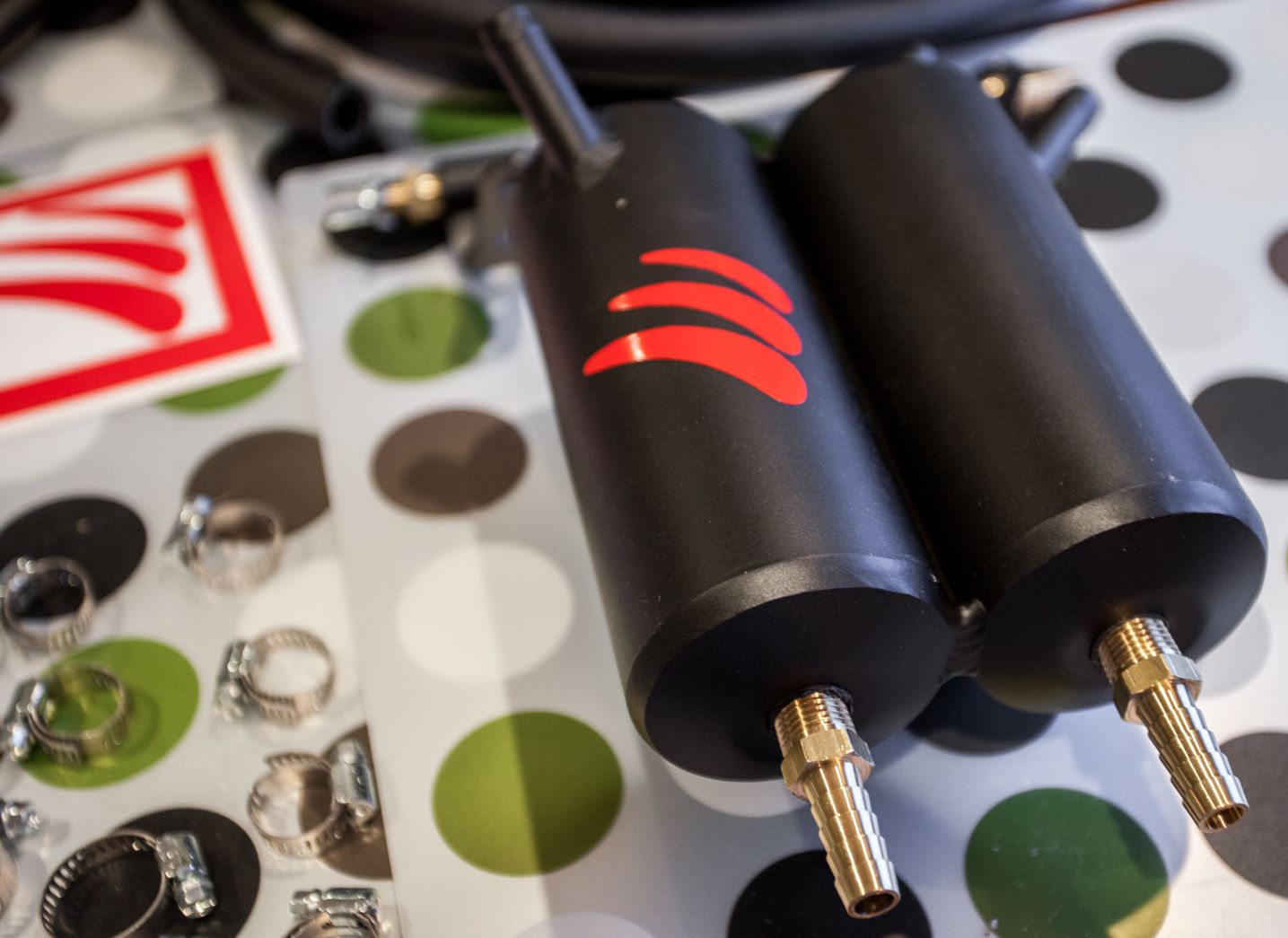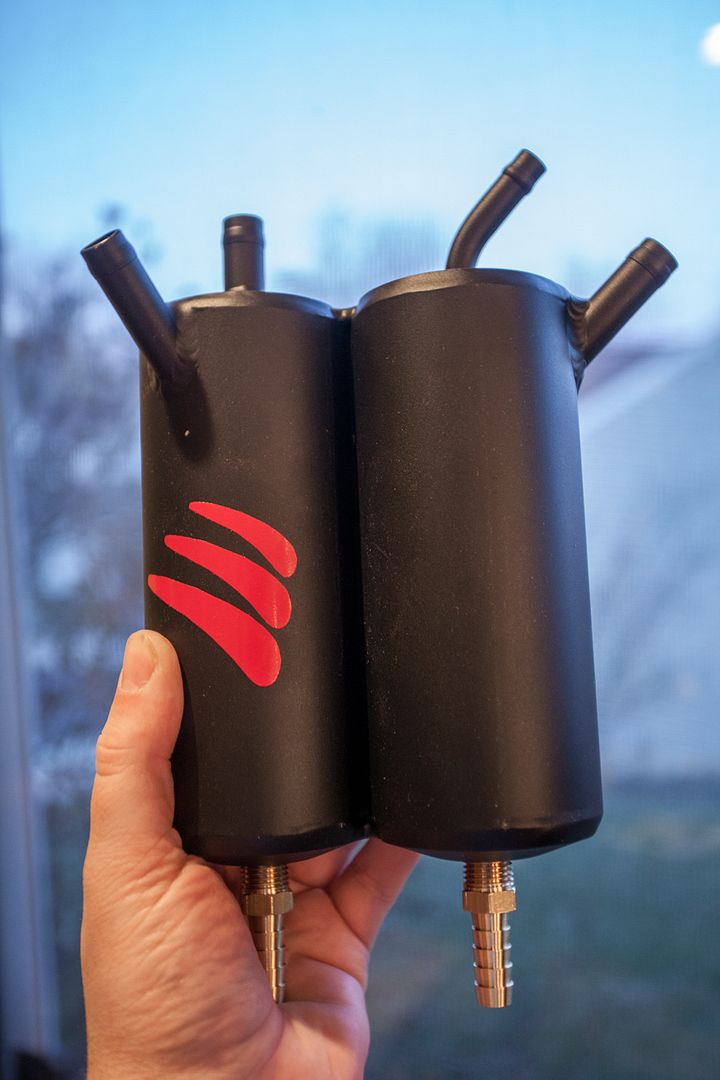 Now about the install. It's not too bad honestly, you can do it with basic hand tools, a jack and jack stands. Just follow all of Snoopy's advice from the video.
This is why you need a catch can, all this oil goes right back into your turbo / intercooler/intake system unless you have one. Yuck!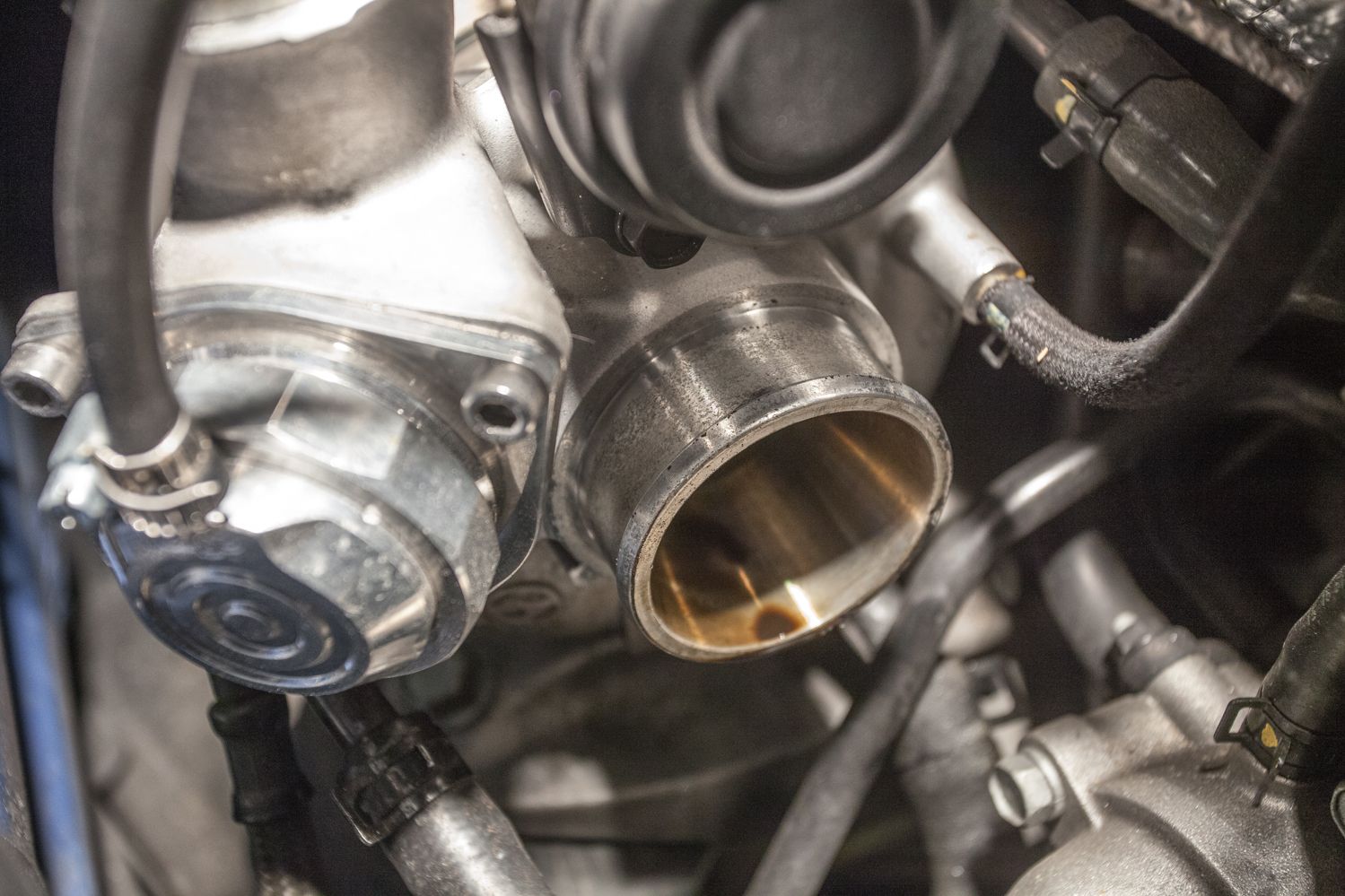 You get oily gunk both on the inlet and oulet of the compressor housing, and basically everywhere else too. If you let this go unchecked long enough, you'll end up with pools of sludge at the base of your intercooler.
Hoses installed on catch cans- you should install all the hoses first, before mounting the cans. It's pretty much impossible to access the top of the can to mount the hoses once the can is mounted in place.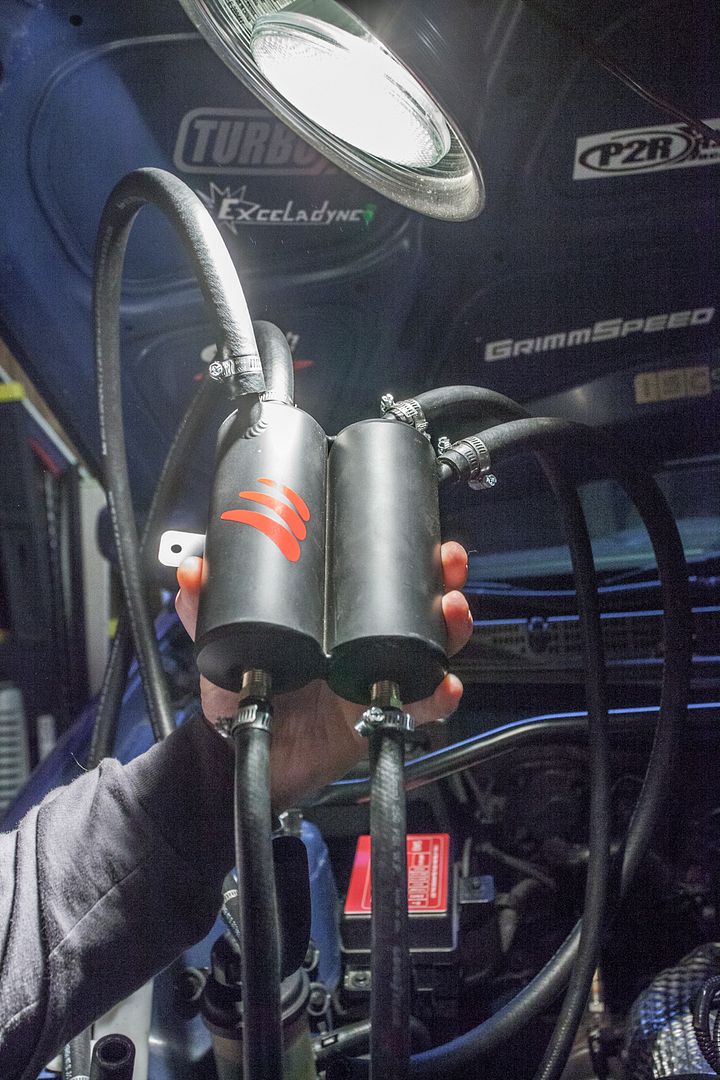 Routing the hoses for the catch can, this was a serious pain in the butt, those hoses are really tough and inflexible, and the area you must route them through is very tight! Just good luck there..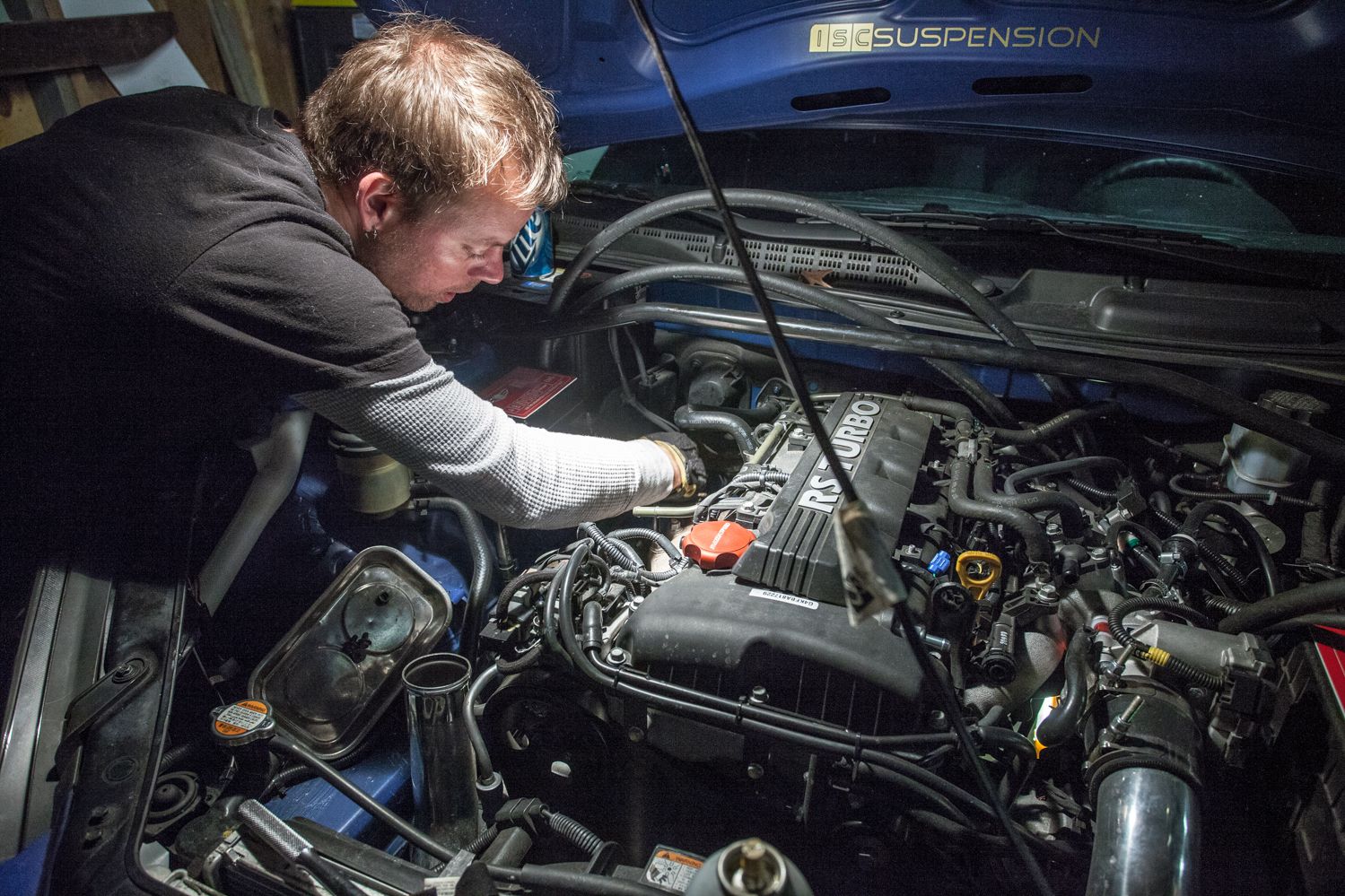 In this pic, the can is already mounted in place, and i'm working on figuring out where to mount the remote drains. I ended up cutting each of those remote drain hoses in half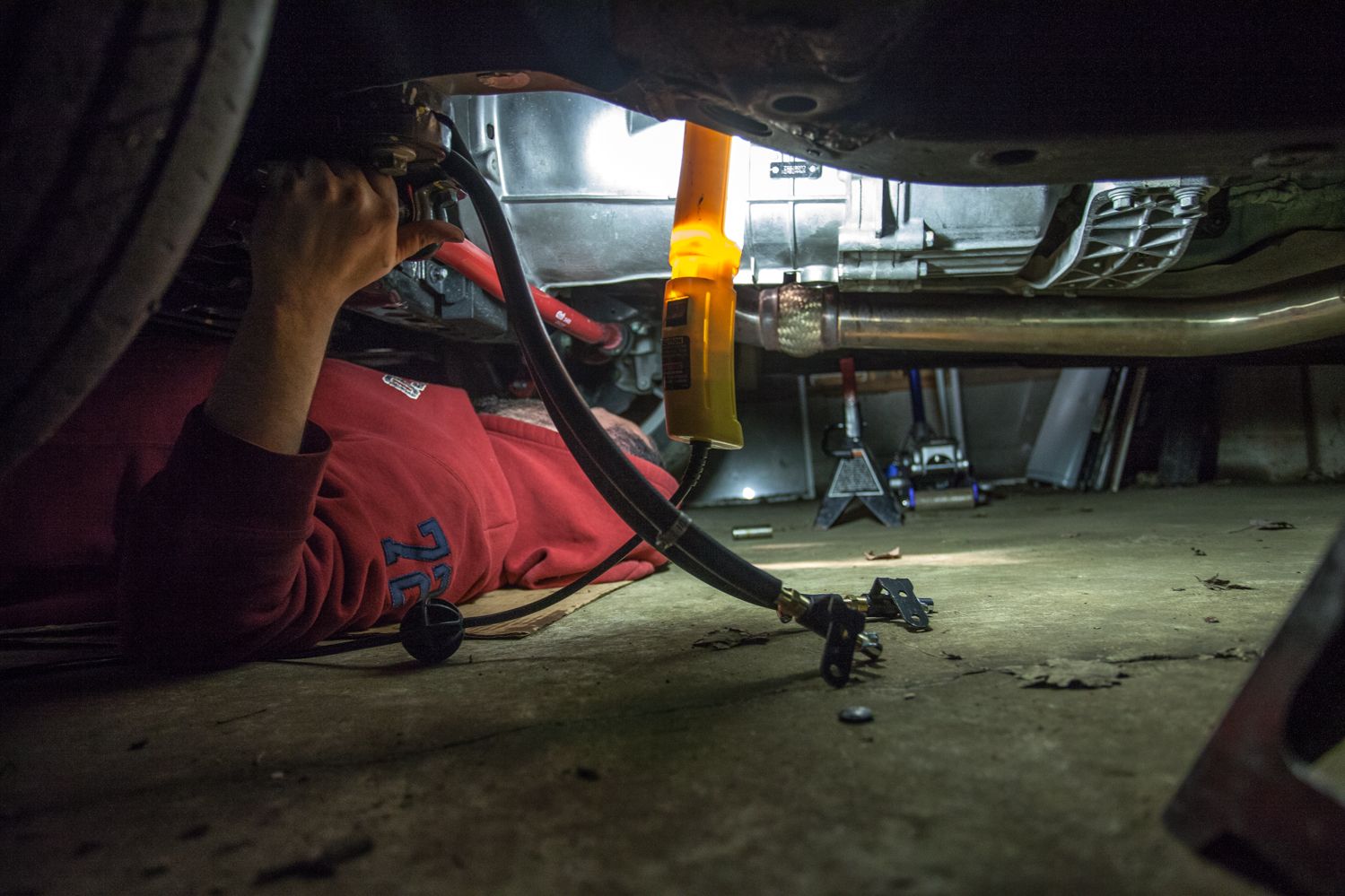 Catch can installed, view from the engine bay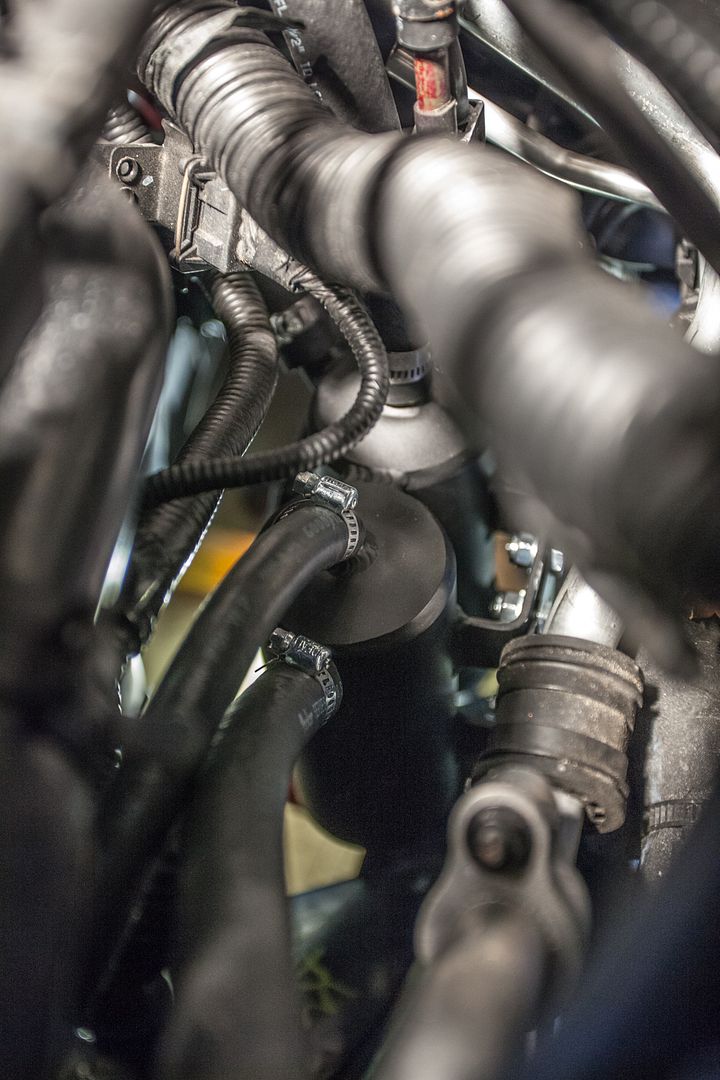 Catch can installed, view from under the car. It's really close to the steering rack, but that part of the rack does not move ( it stays in place but spins ) so there is plenty of clearance and this is a totally safe place to mount it. There is absolutely no danger of any part of the steering rack ever contacting any part of the catch cans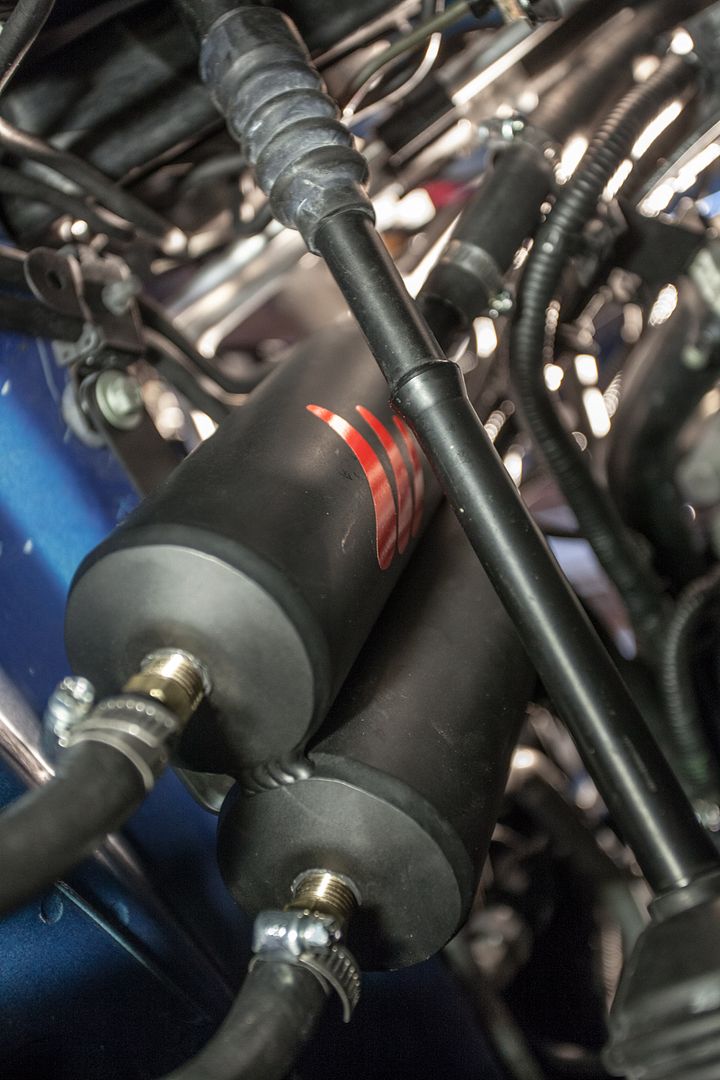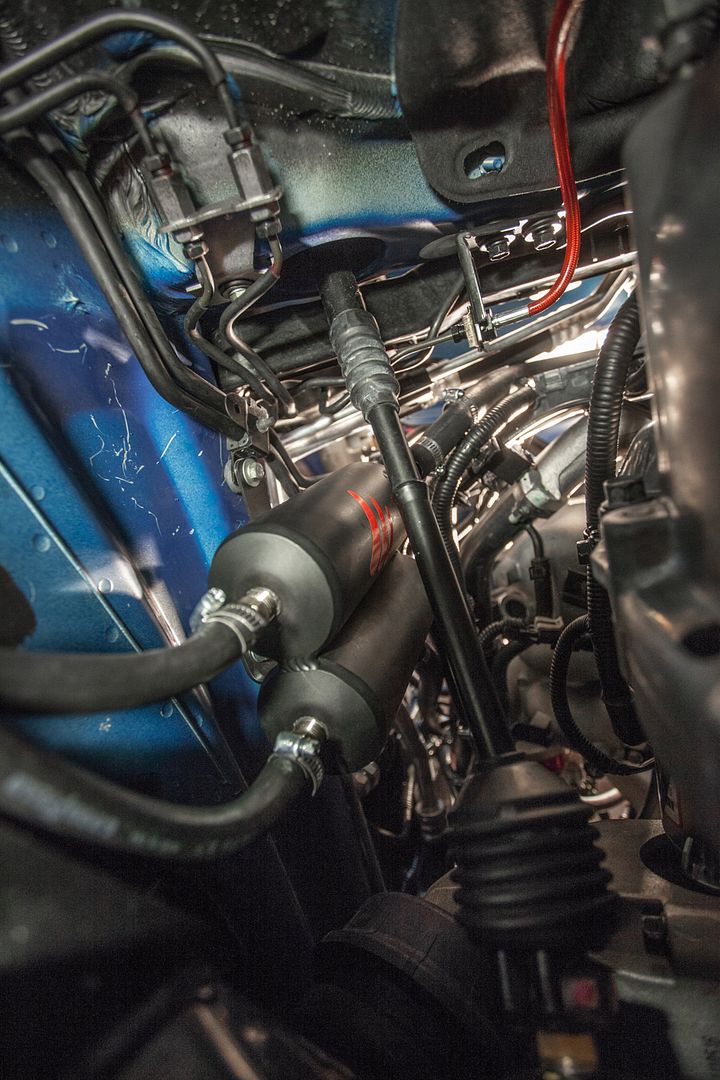 Remote drain lines installed, here's a good pic of how I did it, pretty much just followed Snoopy's advice from the video. It does indeed seem like the best place to mount the remotes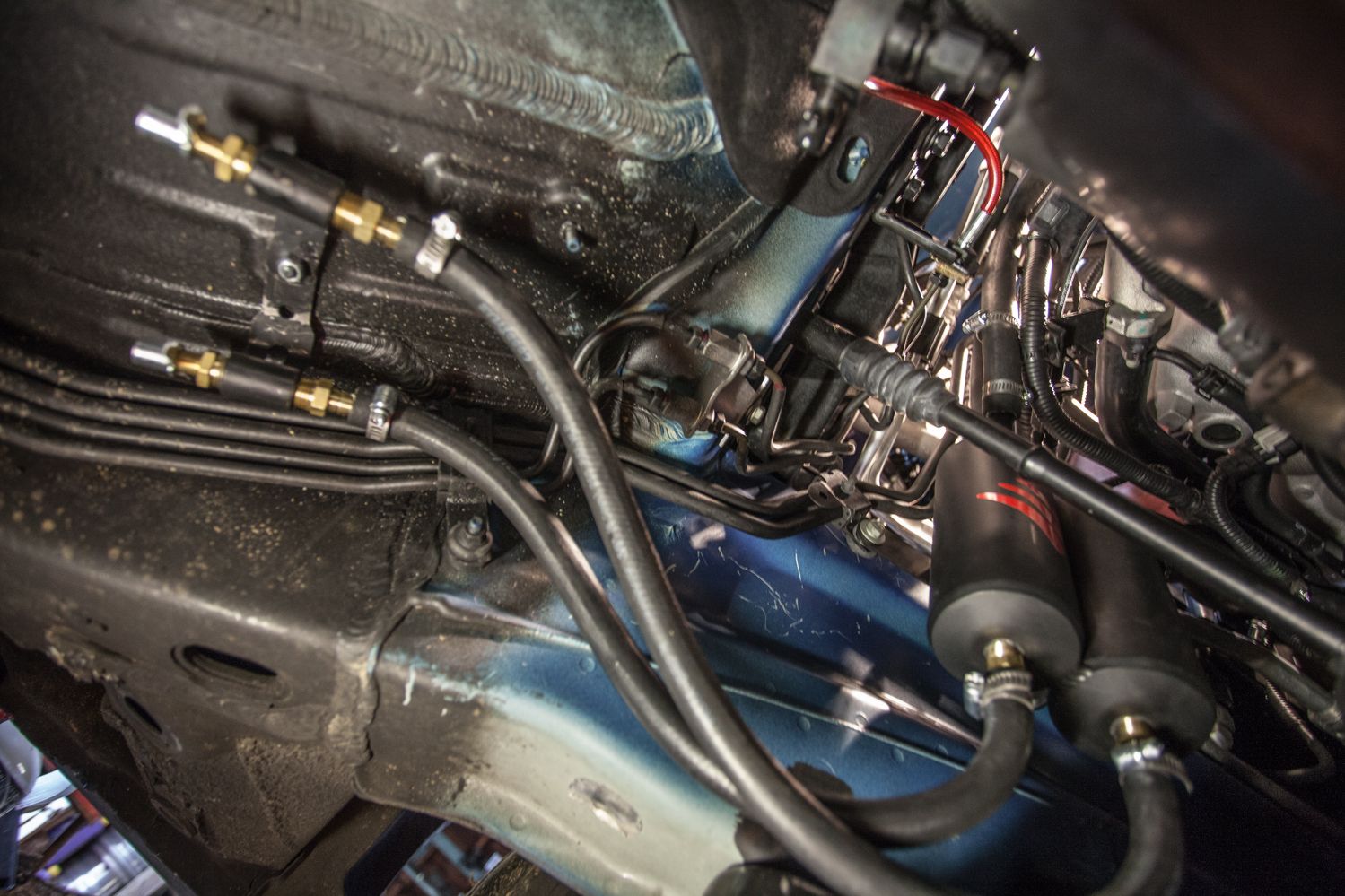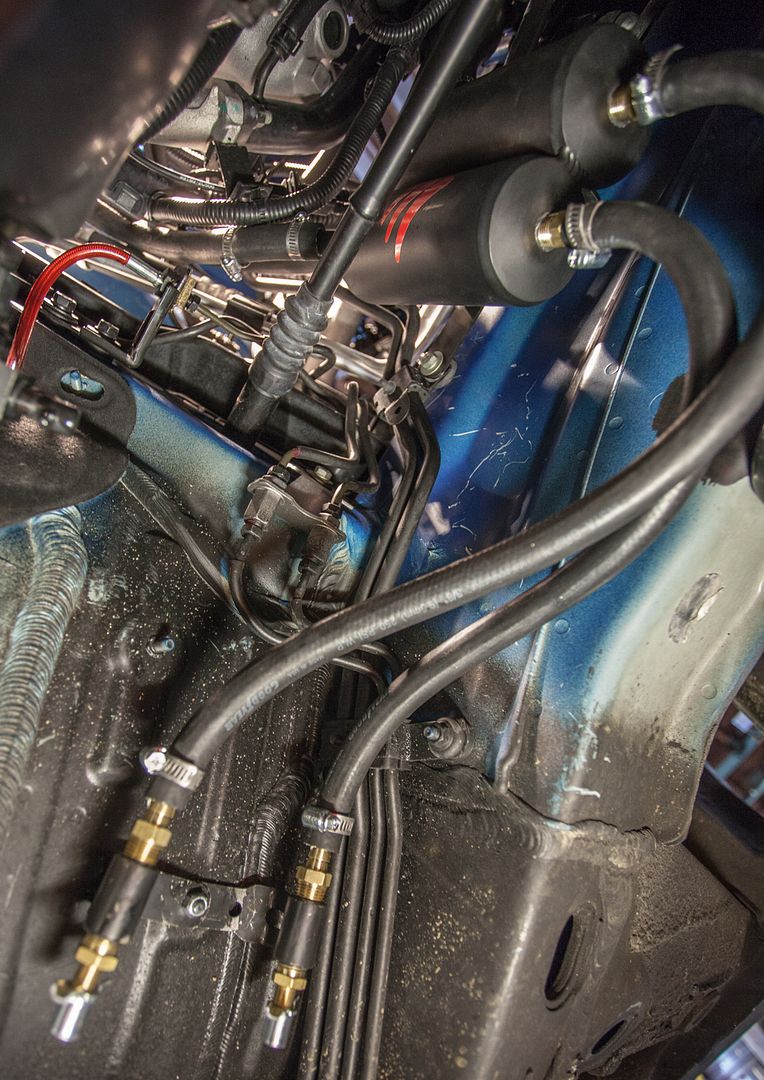 There really was not much to complain about during this install, but here is the one somewhat major issue I ran into. I'm not sure if this was user error ( lol i'm the user! ) or if it was due to how tough and inflexible the hoses were, or if it's due to Hyundai's cheap build quality ( or all of the above ), but I managed to snap the plastic nipple off my valve cover when installing one of the hoses from the catch can kit. I kind of panicked a little bit at first, but fixing the issue took less than 10 minutes. Here is the broken piece:
Seriously Hyundai, who puts a plastic valve cover on their sports cars?
Here's how I fixed that issue- I took a drill, very slightly enlarged the hole on the valve cover ( while making sure to keep a shop vac running to clean up the plastic shavings ). Then I took a tap and die kit, and threaded the hole. Then I screwed in a metal NPT fitting, which fit perfectly with no issues. This is actually much, much stronger than the OEM plastic nipple. If any of you guys run into this issue, do this fix. The parts are available at any ACE hardware for under $5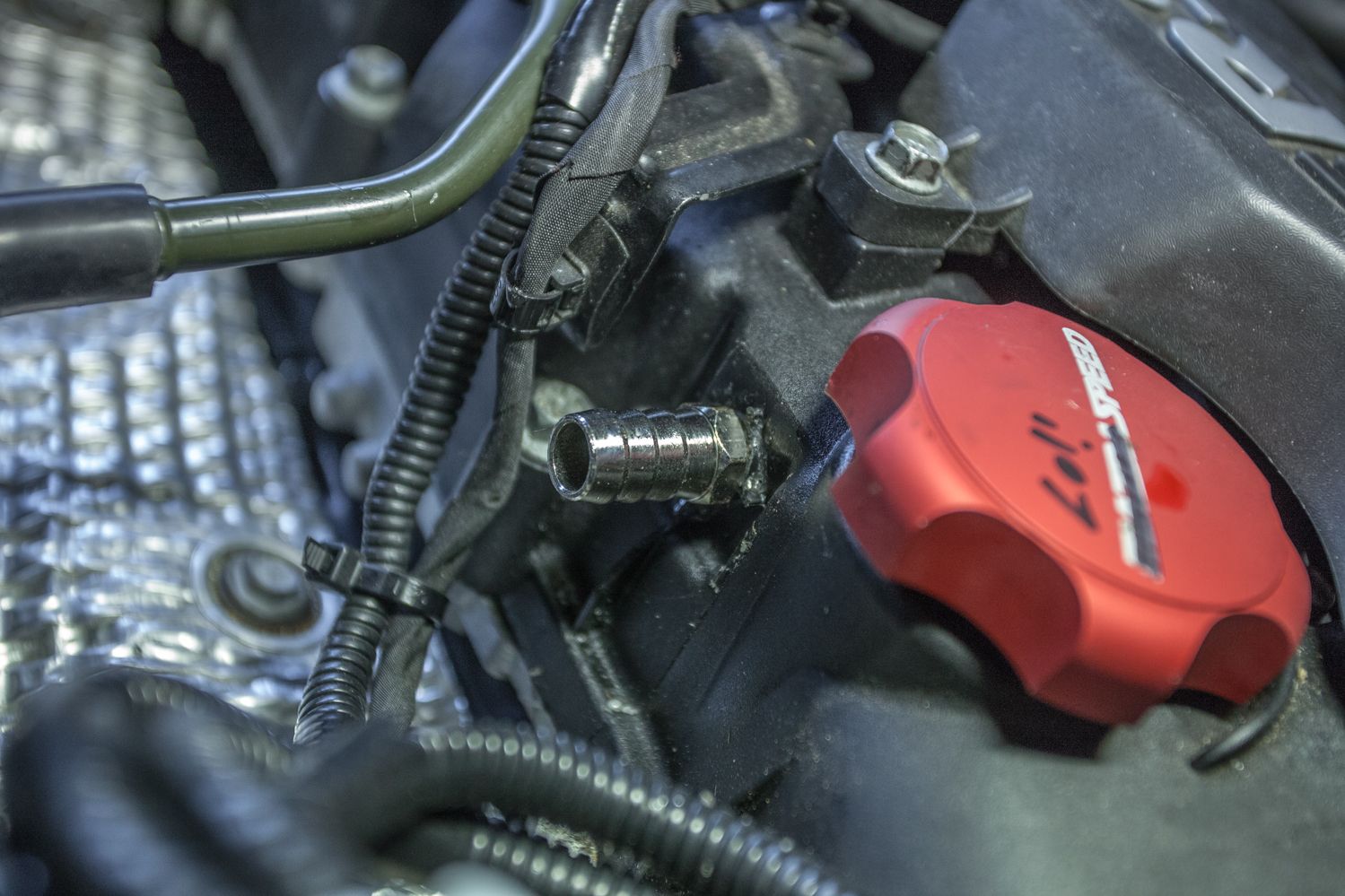 Overall the catch can is perfect, the most perfect catch can I have ever owned. I highly recommend this product! If you don't have a catch can yet, you need one, and this is the one to get.
Thanks for reading!