Extreme Dimensions Duraflex MS-R

Complete Body

Kit -

2010+ Genesis Coupe
Extreme Dimensions' new Duraflex premium aerodynamics

combine fiberglass,

plastic, and

flex resins to obtain its unique

features!​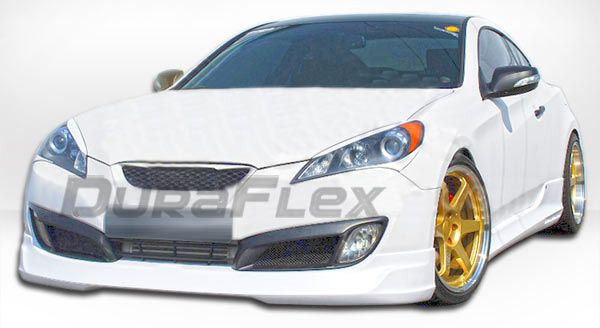 This revolutionary product allows you to receive a premium fiberglass
product at
an


AFFORDABLE PRICE!
​
FEATURES:
- The new Duraflex technology obtains a much higher durability rate than the average fiberglass product, resulting in
reduced shipping damages up to 75%
- Duraflex products feature a black primer finish, high quality mesh grille, hardware kit, and an installation guide to help
you install the product
- Due to high consumer demand, our entire fiberglass line of 5,000 products have been converted to the new Duraflex
technology
*This Complete Kit Includes MS-R Front Lip, Hot Wheels Rear Bumper, and Hot Wheels Side
Skirts*​
Part#
105976
Price TOO LOW to list
, please message us for pricing!
MAKE SURE TO VISIT
GENESISTUNERS.COM
FOR MORE GENESIS COUPE PARTS!
[URL="http://www.genesistuners.com/product.php?productid=2765&cat=299&page=1"]

Price too low to list, click here!​

[/URL]
[/CENTER]
[/CENTER]