I have some Stance GR+ Coilovers I just took off my car. Great Coilovers. My car had about 17k miles. I'm not sure when I installed the coilovers, so the best I can tell you is they have less than 17k miles. The rear dust boots were pretty deteriorated, so i threw them away, you will want to replace them, and can do so with new boots from Genracer.com (They are $10 for the pair). These are the same coilovers you see featured on Kamkaze's genesis coupe.
Also looking to sell some wheel spacers with these. The front wheel spacers are 15mm, and made by Project Kics.
The rear wheel spacers are 20mm, and made by Ichiba.
Looking to sell as a package. $950 shipped. Firm. The coilovers are typically $1250, and the wheel spacers are anywhere from 125-150 a pair.
Here is the stance and fit this setup gave me: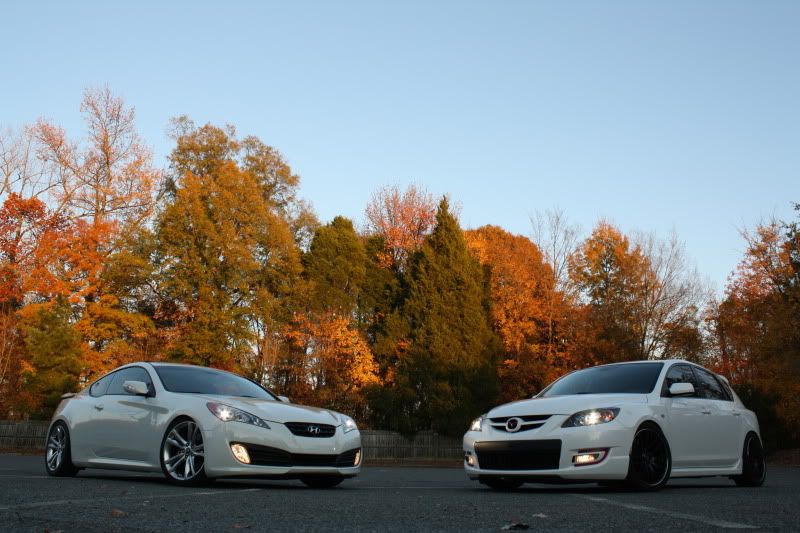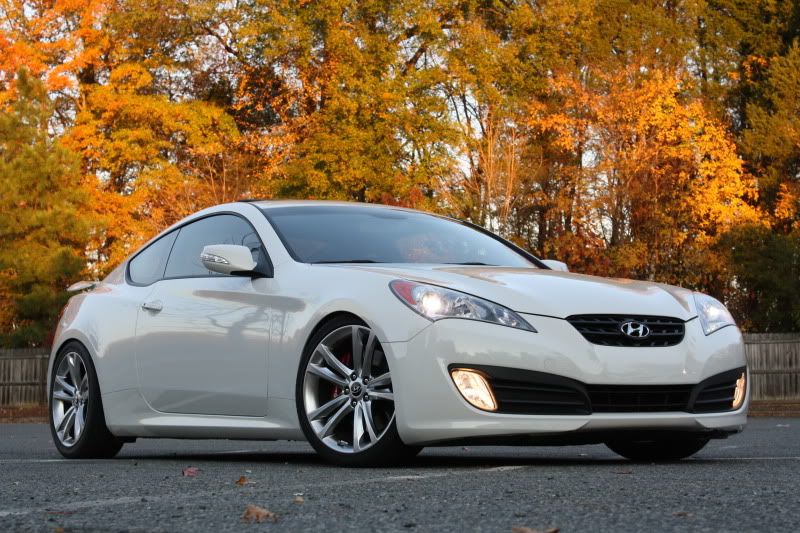 Just as a fair word of caution, these are off my car, but I will be leaving this sunday for about a week. I may be able to pack these up and arrange to have them shipped if I find a buyer, but I cannot guarantee that. So be aware they may not be shipped til the following week.