Discussion Starter
·
#1
·
So the boyfriend and I went out test driving cars for fun yesterday, and ended up at Ricart in Columbus, Ohio. It's one of those humungo places that has almost every make of car, a one stop shop if you will. We stopped over at the Hyundai/Equus/Nissan building first.
First of all, I want to say the Equus is immaculate in person. I got my wine topper from Hyundai in the mail the other day, and it made me that much more curious to check one out in person. If I could afford to hire a driver to drive me around in it, I would definitely buy one. :squint:
Then I noticed 2 of their Genesis Coupes had the aftermarket 'wing' badges installed. Also noticed how much they are charging for these. Asenine.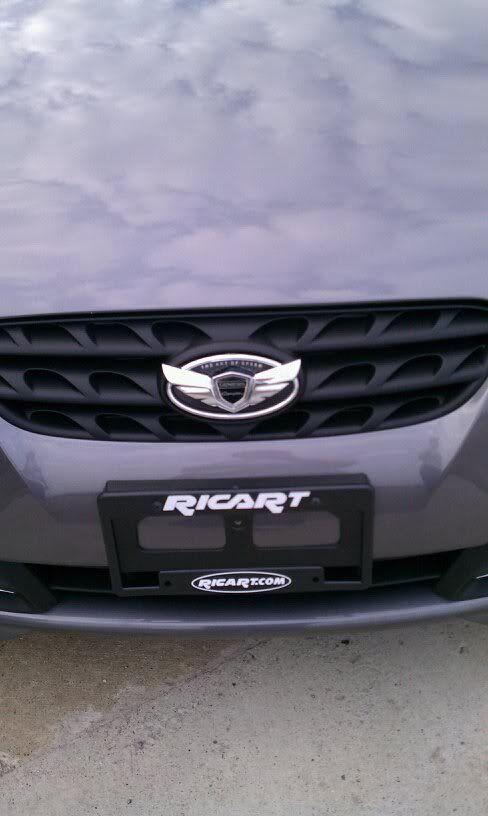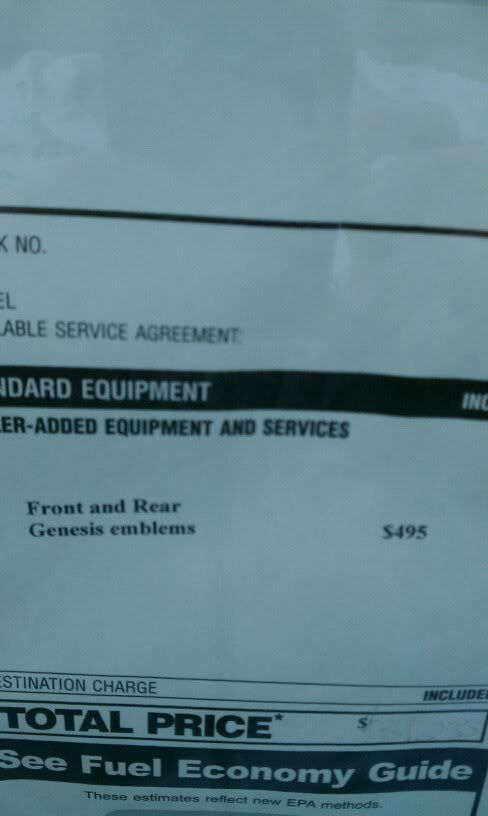 Thought I would share. I got some pretty evil looks while I was laughing