Discussion Starter
•
#1
•
Hey Everyone,
I just changed both my manual trans oil and differential oil over to Redline MT-85 and Redline 75W-90, respectively. I tried to find directions as to how to do the changes, but couldn't find anything that showed exactly what you needed to do step by step. So... here you go:
Transmission Fluid Change:
1. Jack up car and place on 4 jack stands, so the vehicle is level. Obviously, the higher you can jack the car, the easier it is to work. I could only go up to about 11" and that was enough to get leverage on the drain and filler plugs.
2. Use a 15/16" socket/ wrench to loosen the drain plug located on the bottom of the differential and ensure drain pan is underneath.
3. Unscrew the drain plug completely and allow the fluid to drain completely. At this point you can also loosen and remove the fill plug (located on driver's side of differential)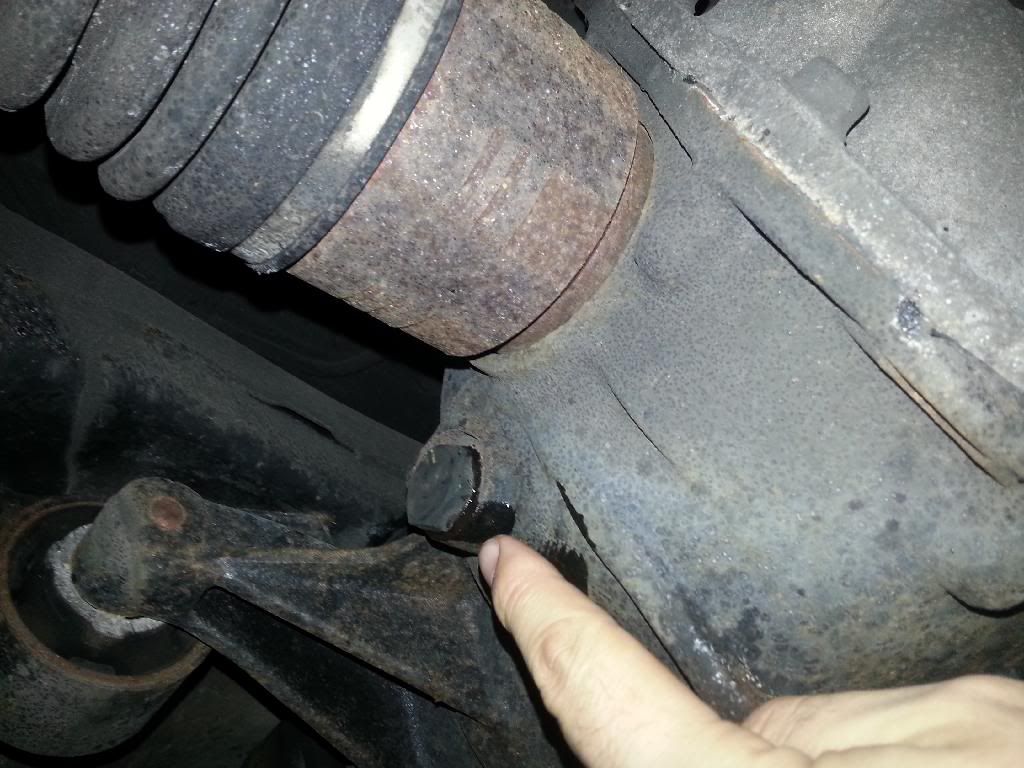 4. Once drained, clean off the magnet, replace the crush washer on the drain plug and reinstall the plug into the bottom of the differential. Then take a fluid/ oil pump and place the "exit" tube from the pump and place in the filler hole.
5. Pump fluid into the differential until it begins to flow out of the filler hole. It takes about 1.4 quarts.
6. Reinstall filler plug
Transmission Fluid Change (car already on jack stands)
1. Loosen drain plug with 15/16" socket and ensure drain pan is underneath. You will need to use a socket, as the plug has a guard around it.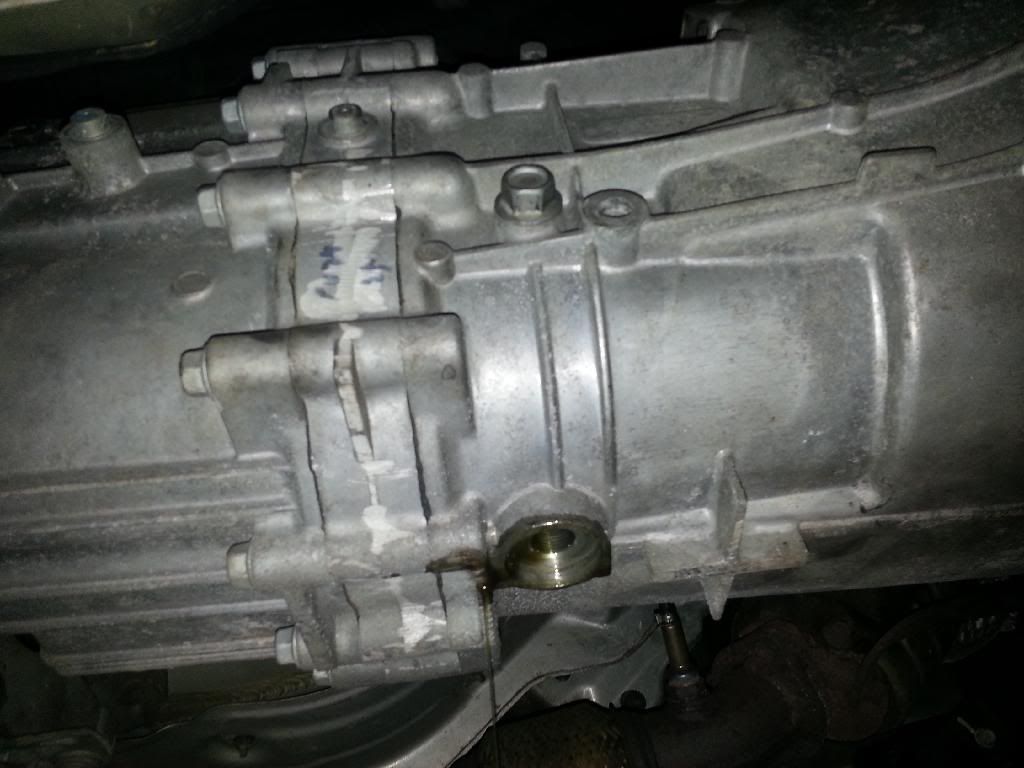 2. Drain all oil and loosen filler plug with 17mm socket or wrench
3. Reinstall plug with new crush washer (after cleaning off the magnet)
4. Fill with oil until it drains out of the filler hole (about 2.3 quarts)
Thats it- that simple.