WANTED: OEM Driveshaft For V6 M/T So We Can Build Custom Hotness!
Hello everyone.
We have been wanting to convert to a single-piece driveshaft for Project Hoondy, but we have been really turned off by the sky-high prices for the after-market driveshafts available from Driveshaft Shop. $1000 for a simple aluminum driveshaft is completely ridiculous.
We were talking about this issue with our buddy Andy and he turned us on to a little shop in Michigan called Shaftmasters (LoL).
Funny name aside, these guys do top-quality work that is every bit as good as Driveshaft Shop. They are a much smaller, more efficient operation so they can still survive while charging lower prices. Their products are well-regarded in the racing community and they have built a cult following among enthusiasts of certain tuning platforms like the Mustang and Miata.
We have seen their products in action on Andy's ferocious V8-powered RX-7 drift car. He beats the absolute hell out of this thing and it always comes back asking for more.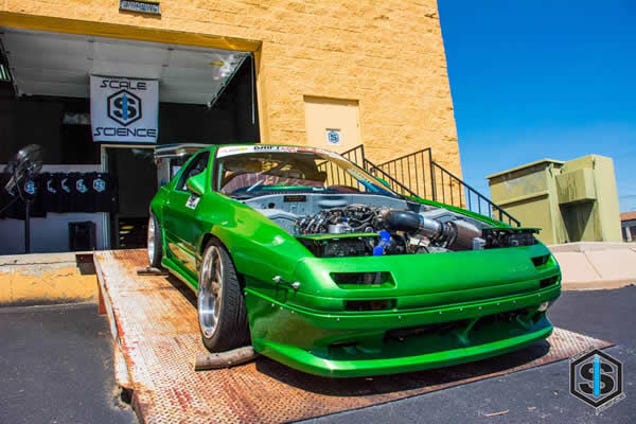 Unfortunately, Project Hoondy is a daily driver and to get really accurate measurements for the driveshaft we need to take the thing apart. We're trying to avoid that scenario and so we were hoping someone has an OEM driveshaft laying around that they wouldn't mind parting with. The ultimate solution would be to ship that OEM driveshaft to Shaftmasters so they can make an unquestionably perfect after-market reproduction (we would foot the bill for shipping of course).
Shaftmasters offers various options. Not everybody needs a 1000 horsepower capable driveshaft like the one Driveshaft Shop offers. A driveshaft rated for 600 hp should be more than enough for most of us. They would love to get good OEM dimensions for the Genesis Coupe platform and they would be happy to put them into production.
This could really benefit the community overall and add another great after-market component to a tuning platform that could always use more high-quality, cost-effective parts.
Thanks for reading!